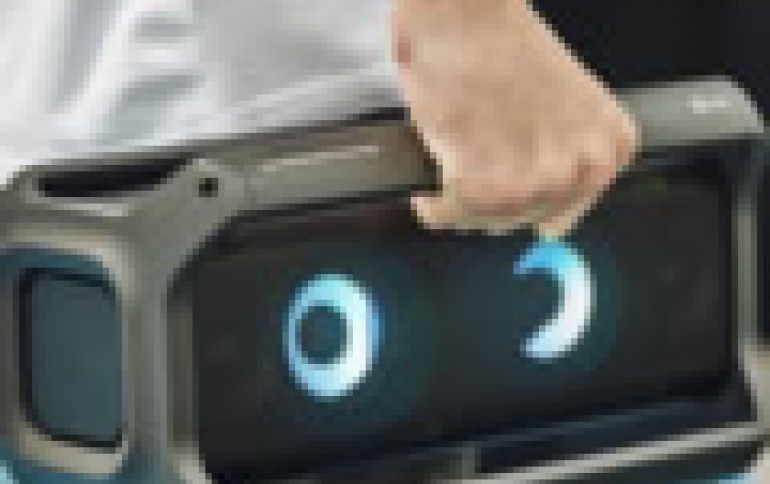 Xpanded LG XBOOM Audio lineup takes Stage at IFA 2018
At IFA 2018 in Berlin, LG Electronics will unveil its lineup of XBOOM audio products which in addition to mini components and all-in-one products, now also include XBOOM Go portable Bluetooth speakers and XBOOM AI ThinQ smart speakers.
On its 60th anniversary, LG is driving its audio strategy by focusing first on sound quality. The company has partnered with Meridian Audio, whose technology is implemented in LG XBOOM products.
The XBOOM mini component (model CK99) and all-in-one (model OK99) are crowd favorites with thundering output starting at 1,800 watts and topping off at 5,000 watts for a lively party atmosphere. The Pro DJ Wheel allows anyone to become a DJ with creative mixing and scratching functions and fun lighting effects. Karaoke fans can eliminate the vocal track from almost any song adjust the pitch with Voice Canceller and Key Changer.
The XBOOM Go (models PK3/PK5/PK7) support Meridian's audio technology and promise clear treble and enhanced bass as well as powerful, accurate sound despite their compact size.
And XBOOM Go is the first wireless speaker to support aptX HD from Qualcomm for lossless 24bit/576kbps hi-res streaming audio through Bluetooth. LG was the first company to include aptX HD in a smartphone with the G5 and the audio technology is found even today in the LG G7 ThinQ. The XBOOM Go models also feature multicolor mood lighting as well as Grab-N-Go and X-grip handles for portability and stability. Long battery life and resistance to the elements such as water makes XBOOM Go speakers great for outdoor activities.
LG XBOOM AI ThinQ speakers consist of model WK7 and model WK9 and feature the Google Assistant. They support Meridian's sound and the lossless High Resolution Audio. LG collaborated with Google to integrate the Google Assistant directly into the product as a home hub, allowing the WK7 and WK9 to control Google Assistant-compatible smart home devices along with LG home appliances compatible with LG ThinQ. The XBOOM AI ThinQ WK7 speaker, currently launching in key markets, will soon be joined later this year by the WK9 with its 8-inch Smart Display.