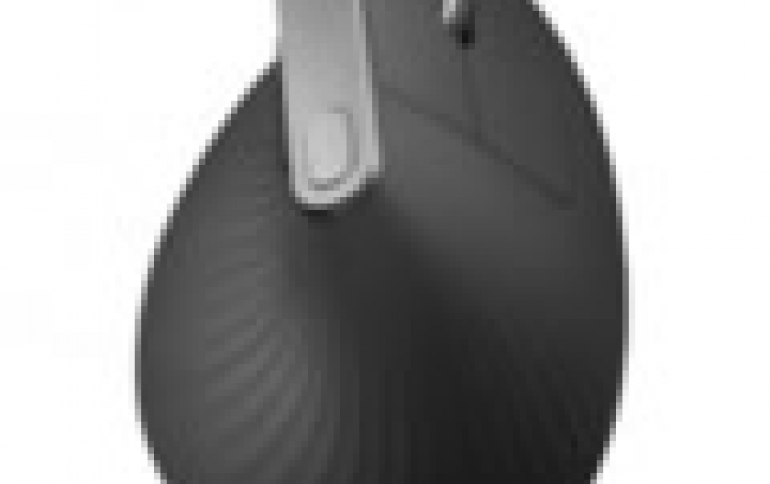 Logitech Goes Vertical With Advanced Ergonomic Mouse
Logitech on Monday announced the Logitech MX VERTICAL, its most advanced ergonomic mouse that combines ergonomic design with the performance of Logitech's high-end/flagship MX series.
MX VERTICAL is designed to reduce forearm strain and wrist pressure, while its special 57-degree vertical angle is optimized for an ergonomic posture without compromising on productivity.
MX VERTICAL is designed with a natural handshake position and a 57-degree vertical angle to reduce muscular activity by up to 10 percent compared to a standard mouse without any loss in overall performance. The comfort form is designed to fit a variety of hand shapes and sizes, while the textured rubber surface and thumb rest ensure a natural grip.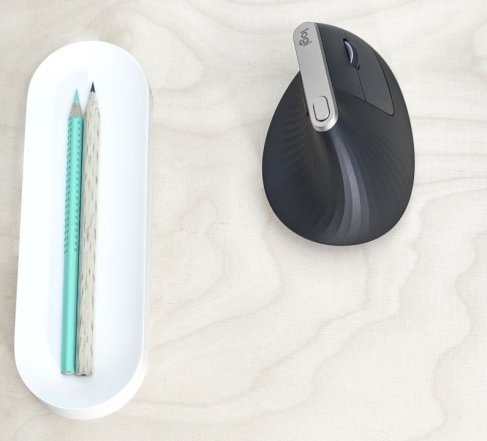 MX VERTICAL provides a 4,000 DPI high-precision sensor, resulting in up to 4x less hand movement and reducing fatigue. The cursor speed switch allows you to instantly adjust DPI speed and accuracy of your cursor with the touch of a button. With MX VERTICAL, you never have to worry about your mouse running out of power as the rechargeable battery lasts up to four months on a full charge, and a quick one-minute charge gets you three hours of use. Enabled with both Logitech Easy-Switch and Logitech Flow you can switch between two computers with MX VERTICAL, and even copy and paste content, images and documents between them.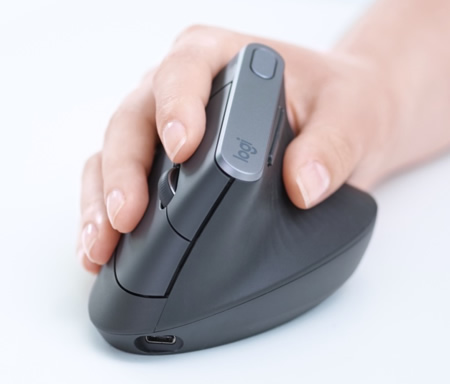 MX VERTICAL is priced at $99.99 and expected to be available at select retail stores in September, with pre-orders available on Logitech.com beginning Aug. 20.