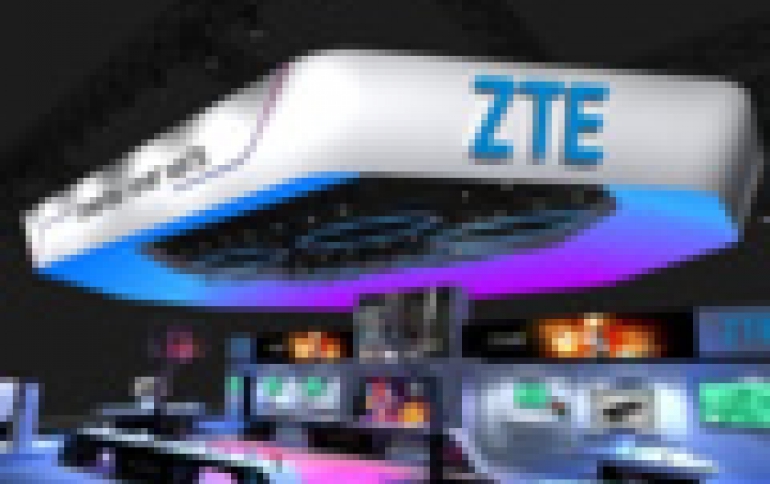 ZTE Showcases Device Lineup and Focus on Mobile Internet At CES 2015
ZTE is showcasing an array of flagship devices at CES that reflect ZTE's 2015 focus to to the mobile internet. At the ZTE booth, attendees have the opportunity to tryout the latest devices, including the the Star 2 and nubia Z7 smartphones that feature ZTE's latest customizable user interface and voice assistant – the first system-level voice solution.
Available already in China, the ZTE Star 2 is a 4G LTE voice controlled device.
It features the first system-level voice and speech recognition solution that is fully functional even when the device is offline and without a network connection. ZTA claims that the smartphone's improved recognition technology offers a response rate of just 1.2 seconds, with a 90% success rate even in abnormal noise ambience conditions.
ZTE Star 2's array of voice control functions allow users to unlock the device with their own unique voice tone, make phone calls, open third-party apps, play music, take photos and much more. The device also offers a number of smart voice functions for both business and entertainment purposes, such as real-time voice-to-text input and a function that allows users to play music using voice commands.
Star 2 also comes with ZTE's newly improved driving mode, which offers a safer, hands-free driving experience. Its driving mode features a range of voice control functions, such as automatic GPS navigation, message replying, call answering, and music control.
ZTE Star 2's voice control functions are complemented by an array of motion sensing features. For instance, a user can hold the device by their ear and say the name of a contact to call them, without having to activate the touch screen or unlock the device.
ZTE Star 2 is the first device to come with the latest MiFavor 3.0 UI, which offers customizable and pre-defined color schemes for a flat user interface. With over 100 different combinations to choose from, MiFavor 3.0 features a variety of icons, wallpapers and color options.
The ZTE Star 2 comes with thin bezels (1.18 mm) and a thin body (6.9mm). It is built with an aluminum alloy frame and a 5-inch dual-layer Gorilla Glass 3 screen.
For photography enthusiasts, the ZTE Star 2 is equipped with a 13 megapixel rear camera, with f/2.0 aperture and dual LED flash. Its 5 megapixel front camera comes with an 88° ultra-wide-angle lens and f/2.2 aperture - perfect for capturing group selfies. The cameras can be controlled by voice, smile, timer and touch, and users can launch the camera application by drawing a 'C' on the screen.
ZTE Star 2 is powered by a Qualcomm Snapdragon 801 processor with a 2.3GHz quad-core CPU. It comes with 16GB ROM + 2GB RAM internal memory and a 2300mAH battery.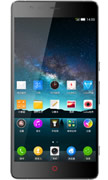 The nubia Z7 smartphone features next generation optical image stabilization for blur free images along with a back-illuminated sensor on 13 megapixel rear and 5 megapixel front-facing cameras improve low-light performance. It has a Sharp 2K Ultra Clear Screen with a resolution of 538 ppi, powered by a Qualcomm Snapdragon 801 quad core 2.5GHz and Adreno 330 graphics acceleration. The device comes with 3 GB LPDDR3 memory with 32 GB of storage, a dual SIM with Dual Standby and offers MHL3.0 conectivity.
The ZTE Grand X Max+ is an affordable, fully featured phablet. It supports 4G LTE connectivity and is powered by a Qualcomm Snapdragon 400 series quad-core 1.2 GHz processor. Its massive 6.0 inch HD screen allows for easy view of video, web content and game play, while a 3200 mAh battery suppors long talk times with Qualcomm QuickCharge 1.0.
The Android 4.4 smartphone uses a 13 MP rear facing camera along with a 5 MP wide angle front facing camera. Dolby audio provides premium sound for music, movies and gaming. Its memory can be expanded by using a micro SDHC with support of up to 32GB.
The ZTE Zpad is a 8" tablet with LTE and HSPA connectivity. It has a 7.9mm thin design with a narrow bexzel, an 8" HD IPS LCD (1280 x 800) and its weight is 320g.
Under the hood, the device packs a 1.2GHz quad-core processor, 1GB RAM/8GB ROM, 5MP AF rear + 2MP front cameras and a 4,200mAh battery.
ZTE also launched its first portable Android projector with auto focus and auto keystone.
Tthe ZTE Spro 2 has a touch screen interface that utilizes Android and provides full access to the Google Play store. The projector streams media content via Google Play apps, micro SD card, USB stick or via HDMI cable or WiFi connections for devices such as game consoles or laptops.
The projector has a great short throw ratio, a native resolution of 1280 x 720 and projects HD images up to 120-inches with a brightness of 200 lumens. As a mobile hotspot, the Spro 2 supports eight devices via 4G LTE networks.
A 6300 mAh lithium ion battery provides approximately three hours of media streaming. With dimensions of only 5.1 x 5.2 x 1.5 inches the Spro 2 easily fits in a carry all bag.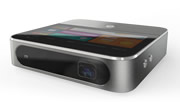 The Spro 2 will be available with major US wireless carriers in early 2015.
Other devices on display at CES 2015 include the wearables, accessories, media streaming devices, mobile broadband products and machine-to-machine telematics.
ZTE is the fourth largest smartphone manufacturer in the U.S. and plans to make a significant push in the U.S. market.
The company announced the ZTE Innovation Venture Fund at the 2015 Consumer Electronics Show (CES). The new fund is designed to bring innovative mobile applications and content to the North American market. Select mobile application developers and startups will have their ideas come to fruition when distributed across ZTE's global ecosystem that consists of a range of "smart" mobile devices, from smartphones to smart media streaming projectors.
ZTE is providing more than equity or financing, but also strategic partnership opportunities to jointly innovate with their teams. The company also provides startups with a global audience through the tens of millions of smartphones shipped worldwide every year.
The first to join the ZTE Innovation Venture Fund is Azumio, the creator of the popular weight-training and fitness application Fitness Buddy.