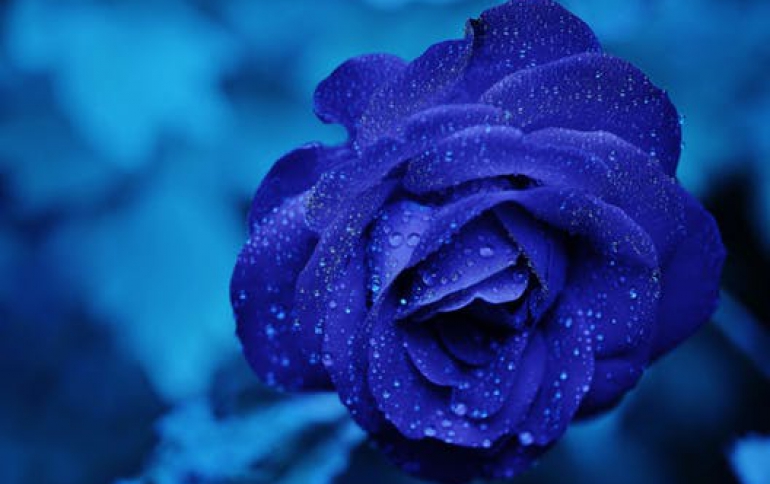 ADS Tech announces a New NAS Drive Kit and a USB Video Capture device
These are low-cost, easy-to-install solutions for file sharing and video capture
NAS Drive Kit
ADS Tech (www.adstech.com) announced today a new Network Attached Storage (NAS) Drive Kit. The kit is a 5.25-Inch drive enclosure that converts the user's own 3.5" Ultra ATA hard drive into a NAS device for instantly sharing data, photos, audio and video across a home or office network. Offering functionality previously only available with equipment costing many times the price, the US$119 kit can be used as an instant network server, an FTP or Web server or a data back-up server. It also supports the BitTorrent protocol for peer-to-peer file transfers.
With the kit, consumers and small businesses can choose the drive size that meets their requirements and can add it to a wired Ethernet or Wireless 802.11 G network without opening the PC. No user configuration or knowledge of IP addresses is required. An auto-discovery feature automatically adds the NAS device to all attached clients upon connection to the network. Easy-to-read LEDs display status such as Power, Network Activity and Drive Activity.
"Today, homes and offices can easily have hundreds of Gigabytes of documents, photos, music, recorded TV shows and movies," said Mike McCoy ADS Tech President. "With a NAS Drive Kit, even a novice can instantly create a digital storage jukebox that can be accessed by any PC on the network. Adding the NAS Drive Kit to an Ethernet-based home network allows users to share files and to gain "always-on" access to data, regardless of whether or not other computers on the network are active.
When used as a personal web server family members, the NAS Drive Kit enables schools to provide faculty and students with their own server space for personal Web sites. In some instances, students can even use the NAS Drive Kit server to turn in materials. Consumers, schools and small businesses can also use the web server to access their files when they're away from home or the office. When used as an FTP server, the NAS device provides consumers with an easy way to share photos and home videos; schools can share research and students can obtain course materials online. With support for the Bit Torrent P2P file-sharing system, NAS Drive Kit users can take full advantage of the faster downloads available with this protocol for large data, audio and video files. Measuring only 5.24"(H) x 8.75"(L) x 2.375"(D), the compact kit fits easily on a desktop.
Pricing, Availability
Market suggested retail price is $119.00.
System Requirements
Supports Windows 98, ME, XP (Home or Professional edition) systems, a Win2000 Server or a Windows 2003 Server. The complete kit includes the NAS Drive Kit enclosure (HDD not included), a Power Adapter (12V/3A), a drive mounting screw pack, a 6-ft. Ethernet cable, an installation CD and a manual as well as a user guide.
USB Video Capture Device
Focused on meeting the price/performance needs of customers at every level, ADS Tech (www.adstech.com) announced today Instant VideoXpress, the newest member of its award-winning USB Instant audio/video capture product line. Priced at less than US$60, Instant VideoXpress raises the bar for ease of use while setting a lower price point in the entry level video capture market. A complete, ready-to-use hardware/software solution, the new device will appeal to inexperienced users and people with limited time because it provides the industry's easiest video capture; automatic movie-making; the ability to instantly create photo slide shows from snapshots and direct recording of home videos.
With Instant VideoXpress, users can grab snapshots while they view their video simply by pressing the space bar. They can even preview at 60 frames per second and grab de-interlaced images for sharper image quality.
Instant VideoXpress is an external USB 2.0 device that is instantly recognized when connected to a Windows XP computer. With the high-speed connection, audio and video can be captured from any analog source--uncompressed as for the highest quality, or in the compressed .AVI, MPEG-1 (VideoCD) or Windows Media 9 (WM9) video format. When the VideoCD format is selected, one hour of video can be recorded to a single CD. For even higher storage capacity, WM9 compression can be used to record two hours of video to a CD. The device also includes support for the NTSC, PAL, and SECAM video formats for multi-national use.
ADS Tech has enhanced Instant VideoXpress with its USB Video Grabber application that enables users to preview video and grab Bit Map Snap Shots from the video as it plays and three multimedia software applications. All of the bundled software has been tested with the device to ensure that users won't have to waste precious time learning to work with complicated software.
Ulead's MovieWizard is an automated three-step movie-making application that even people who have never edited video before will enjoy using. After capturing their video footage, users simply choose a theme from one of the designer templates such as travel, celebration, wedding or holiday and add their own photos and video. MovieWizard automatically adds background music and titles and outputs the finished movie. Digital camera enthusiasts can use the software to automatically create a professional-looking photo slide-show with pan and zoom, transitions and music. A 30-day trial of Ulead's VideoStudio is also included that enables Instant VideoXpress customers to take automated video editing to the next level. AutoProducer enables Instant VideoXpress users to quickly create professional-looking videos simply by importing the captured video, adding background music, and selecting a style for automatic production.
With Nero PhotoShow Light, an entertaining slide show can be created simply by adding digital photos to music. The slide show can then be enhanced by choosing transitions and effects as well as captions and animated clip art.
Housed in a sleek new enclosure with all connectors flush to the edge for an uncluttered look, Instant VideoXpress is a compact device that fits easily on the desktop.
Pricing, Availability
MSRP is US$59. A complete hardware/software solution, the USB 2.0 audio/video capture solution is compatible with Windows XP Home and Professional systems. The external device comes with an integrated 6-ft. USB 2.0 cable; a CD containing Instant VideoXpress hardware drivers, Ulead MovieWizard, muvee AutoProducer, PhotoShow light and a 30-day trial version of Ulead VideoStudio 9 SE video editing software, as well as a user guide.
*A compatible software video player is required for playback on portable devices.
Distribution
ADS Technologies' products are distributed by Ingram Micro in the United States, Canada and Europe.