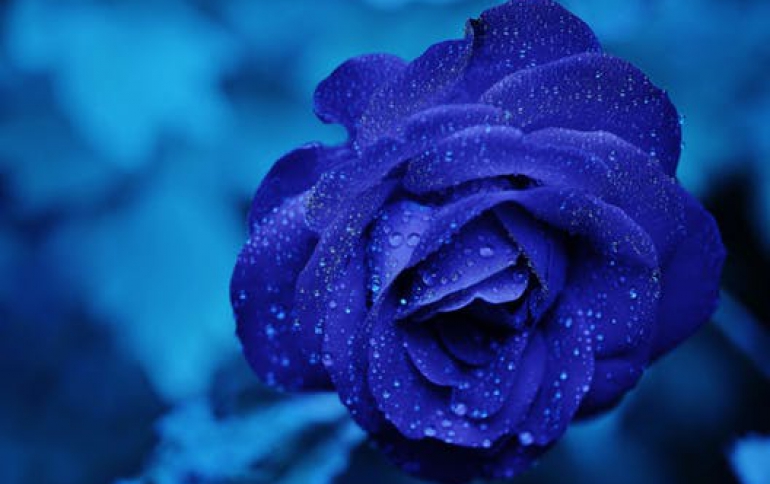 ADS Tech Lays Cornerstone for Media Entertainment Evolution with New me-squared Compatibility Logo
ADS Tech launched today a new me-squared (Media Entertainment Evolution) logo specifically designed to take the guesswork out of identifying home entertainment devices that work together. The new logo will be prominently displayed on new packaging that is being developed for more than a dozen qualifying ADS Tech audio/video capture products and TV tuner products. With the me-squared products, consumers and businesses have the assurance that the devices they use to capture TV shows, photos, music and movies on their PC will work with other products displaying the me-squared logo and that the entertainment files they create can be played on any TV or stereo connected to an ADS Tech Media-Link(TM) Digital Entertainment Receiver.

"Media-Link is a great companion product to the ADS Tech me-squared audio/video capture and editing products and our TV tuner products," said Mike McCoy, ADS Tech President. "By combining these solutions, users have total freedom in storing and retrieving their digital content. All of the products are Plug and Play USB devices, so they're easy to install and do not require rebooting or complex setup procedures," he noted.

The new logo combines with ADS Tech's reputation for offering affordably priced products that make it easy to acquire, create, and store digital content on a PC. Content can be gathered from TV shows, home movies, digital cameras, camcorders, VCR's, radio broadcasts, audio cassettes and LP's.

With Media-Link, all of this content is available on the home entertainment center or home stereo without moving the PC or having to burn discs and carry them from room to room. A remote control is included to make the experience even easier. Media-Link also allows users to view Web pages on the big screen of their TV and listen to Internet radio on the home stereo system.

Newly enhanced with a Wireless G Card, Media-Link can now be used with either a wired Ethernet network or the higher-speed 802.11G wireless network to deliver digital entertainment from a PC and the Internet to any TV or stereo in the home or office. Video playback of the highest quality is assured with composite, S-Video, Component Video and DVI video outputs and audio is reproduced in the greatest fidelity with Stereo and SPDIF (Digital Optical and Coaxial) audio outputs.

To maximize the benefits of Media-Link, ADS Tech offers a complete range of me-squared devices to meet various price points and customer needs for easy gathering and storing of content.

ADS Tech USB DVD Video Capture/Editing Products that display the me-squared logo include DVD Xpress(TM), Instant DVD 2.0, Instant Video MPX, and Instant Video PCI. The hardware/software devices enable users to bring audio and video into a desktop or laptop PC for editing and burning to a CD or DVD that can be shared or archived. All of the products capture video to MPEG-1 or MPEG-2 for VCD, SVCD or DVD video. Video is digitized, and compressed using the same hardware encoder chip found in professional DVD recorders. Audio is synchronized with video in the hardware. Prices range from $99 for DVD Xpress to $179 for Instant DVD 2.0.

Instant Music is Ads Tech's new me-squared audio capture device. With the device, users have an easy way to convert old vinyl records, cassette tapes or music from any analog audio source into digital Audio CDs, MP3 CDs or .WMA files that can be played on a PC or portable audio player. Users can create sound track mixes with auto volume leveling and can use the audio restore feature to remove pops, clicks and hisses. MSRP is US$59.

With ADS Tech's me-squared-compliant TV Tuner Products, users can record TV programs to their PC or direct to VCD, SVCD or DVD no matter how they receive TV signals--even from a set top DVB-T receiver. The product line includes USB and PCI versions of Instant TV, Instant TV Deluxe and DVB-T TV--all with high-quality 9-bit video processing, time shifting, an electronic program guide, Picture-in-Picture playback and remote control. Prices range from $69 to $199.

ADS Tech's new Instant TV Deluxe PCI TV Tuner card offers unique features that set it apart from the competition, including an IR Blaster that can talk to other devices (Cable TV Box, Satellite TV receiver, etc.) and control that device. This feature gives users the ability to change to a selected channel at a specified time and then receive the A/V signal and record the show.

Committed to maintaining its lead in the media entertainment evolution, ADS Tech continues to develop new products that will further enhance the user's entertainment experience.

Pricing, Availability

ADS Tech audio/video editing products and TV tuner products that display the me-squared logo are available through ADS Tech's network of online and retail channels worldwide. Equipped with a wireless "G" card, the ADS Tech Media-Link Digital Entertainment Receiver has an ESP of US$249 and can be used with Windows(R) 98SE, WinME, WinXP and Win2000 systems.