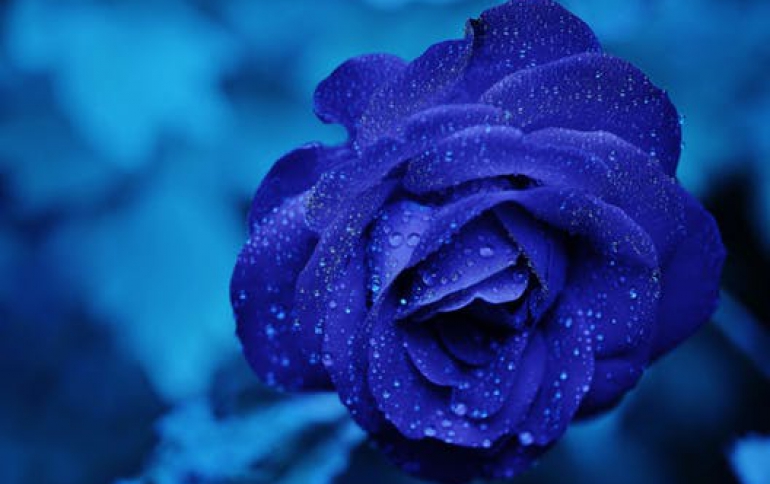 ADS Tech Turns Latest Version of Instant DVD Into a Complete Solution for Video and Audio-only Files
Industry's First USB Video Capture Device with Hardware-based Dolby AC-3 Encoding Well-known for advancing the standard for USB hardware MPEG encoder devices, ADS Tech (www.adstech.com) announced today the release of Instant DVD 3.0, the latest version of its award-winning USB 2/MPEG2 video production solution. A third-generation product, Instant DVD has evolved from being the fastest and easiest way to transfer video taped movies to a CD or DVD disc to a complete solution for capturing, editing and direct-to-disc burning of both video and audio files.

With the new version, ADS Tech continues the Instant DVD tradition of delivering professional-quality video capture while adding new features and capabilities that reinforce Instant DVD's technology leadership. In addition to being the first USB video capture device to include hardware-based Dolby AC-3 encoding, Instant DVD 3.0 offers many other new features including:

* Wide Screen Signal detection for 16:9 preview and capture * Advanced audio control with record and playback audio level controls * Audio-only capture in .wav and .mp3 formats * Capture directly from DV camcorders to a DVD disc in real time * Enhanced DV device control (control camcorder play, stop, rewind, FF with CapWiz) * Support for DivX video capture

ADS Tech packs all of these powerful new features and more into a sleek, stackable enclosure about the size of a VHS tape.

Easy to install and use, the Plug-and-Play device enables users to quickly connect analog devices such as a VCR, an analog camcorder, cassette tape or a tuner (radio) to their PC for downloading video and audio. To ensure the highest-quality video, Instant DVD utilizes the latest in video conversion and incorporates filtering technology to reduce noise on old VHS tapes. It also includes ADS Tech's exclusive "Audio-Lock" technology to provide perfect lip synch throughout the capture, edit and disc-burning process.

In addition to delivering easy-to-use capture and burn capabilities, Instant DVD 3.0 is a full codec device that enables users to decode MPEG video for output to a TV, DVD or tape. With hardware decode, users can also preview their video production on TV before burning it to disc.

To provide a complete hardware/software solution for capturing, editing, authoring and sharing, ADS Tech expanded its worldwide integration and support agreement with Ulead Systems Inc. Under the agreement, ADS Tech will bundle special editions of the latest version of VideoStudioδ 9 with Instant DVD 3.0.

Ulead VideoStudio 9 SE features a newly enhanced Movie Wizard that takes automated video editing to the next level. With the 3-step movie wizard and the automatic editing and trimming features, even a novice can create entertaining videos. More experienced users will enjoy experimenting with the new and enhanced effects and filters, as well as the overlay and audio tools for more advanced editing techniques and control. Camera and camcorder users will enjoy the new DV-to-DVD Wizard which automatically takes video from a camera or camcorder and converts it into a DVD.

Instant DVD 3.0 also comes with ADS Tech's Capture Wizard 3.5. A consumer favorite for creating videos, CapWiz guides users through all the video production steps from capture to burning. Clicking the Direct-to-Disc Button launches the Wizard for recording direct to rewriteable CDs and DVDs. During recording, the video progress bar advances letting users know how quickly the DVD writing process is progressing. CapWiz will also appeal to advanced users because it provides easy access to the controls for setting the video quality (video capture bit rate), using constant or variable bit rates, selecting audio compression formats (LPCM, AC3or MPEG-1 Layer 2) and more. With the better quality setting and the advanced encoder that is included, captured video is virtually indistinguishable from the original.

Availability, Pricing

ADS Tech's Instant DVD 3.0 can be used with any Windows 98SE, ME 2000, or XP system with a USB port. The complete hardware/software solution, the device will be available in May through ADS Tech's network of online and retail channels worldwide with an ESP of US$199. Instant DVD 3.0 comes with audio/video and USB cables and a CD containing Capture Wizard 3.5, Video Studio 9 SE DVD and DVD MovieFactory 3 SE. A comprehensive user manual is also included.