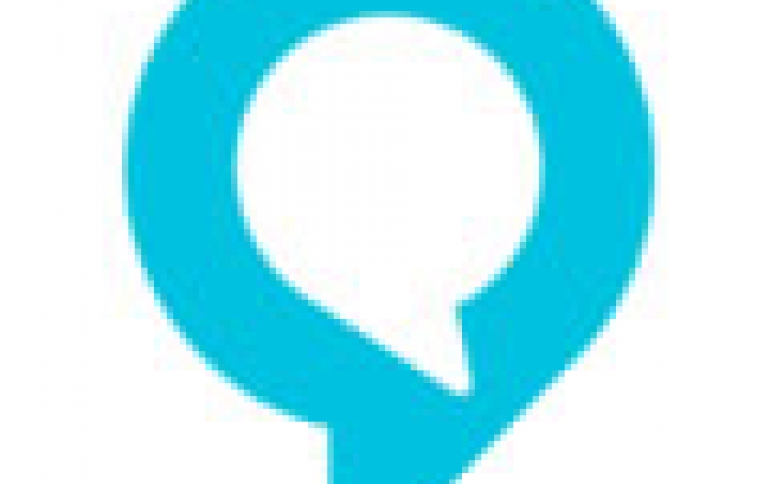 Amazon Offers $2.5 Million to Advance Conversational Artificial Intelligence
Amazon today announced the Alexa Prize, an annual university competition dedicated to accelerating the field of conversational artificial intelligence (AI). The goal of the inaugural competition is to build a "socialbot" on Alexa that will converse with people about popular topics and news events. The team with the highest-performing socialbot will win a $500,000 prize. Additionally, a prize of $1 million will be awarded to the winning team's university if their socialbot achieves the grand challenge of conversing coherently and engagingly with humans for 20 minutes.
Teams of university students can submit applications now and the contest will conclude at AWS re:invent in November 2017, where the winners will be announced. Up to ten teams will be sponsored by Amazon and receive a $100,000 stipend, Alexa-enabled devices, free AWS services, and support from the Alexa team.
Students will build their socialbots using the Alexa Skills Kit (ASK). Participants will have access to conversational topic categories and digital content from multiple sources, including The Washington Post, which has agreed to make its complete news feed and comments available to the students for non-commercial use. As part of the research and judging process, Alexa customers will have the opportunity to converse with the socialbots on popular topics by saying, "Alexa, let's chat about (a topic, for example, baseball playoffs, celebrity gossip, scientific breakthroughs, etc.)." Following the conversation, Alexa users will give feedback on the experience to provide valuable input to the students for improving their socialbots. The feedback from Alexa users will also be used to help select the best socialbots to advance to the final, live judging phase.
This challenge will advance several areas of conversational AI including knowledge acquisition, natural language understanding, natural language generation, context modeling, commonsense reasoning, and dialog planning.
For submission guidelines and Official Rules for the Alexa Prize visit https://developer.amazon.com/alexaprize.