5. Installation
ASUS A8N-SLI Deluxe - Page 5
- Installation
We had no problem installing the two VGA cards on the A8N-SLI Deluxe motherboard. Windows recognized the two graphics cards as separate GPUs, and windows informed us that we should enable the Multi-GPU feature to increase performance.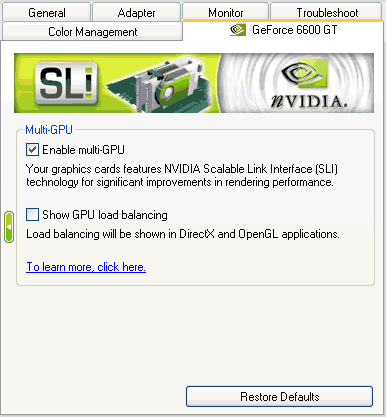 When "Show GPU load balancing" is enabled, a green line appears on the screen indicating the GPU load for each card.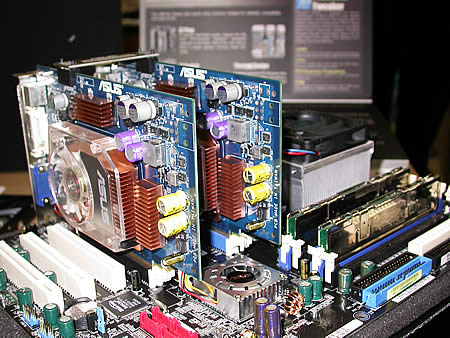 After enabling Multi-GPU (SLI), the ASUS/NVidia driver identifies the two GPUs as one graphics card. However, the temperature is monitored on both cards separately to prevent burn outs.