17. BIOS & Overclocking
ASUS A8N-SLI Deluxe - Page 17
BIOS & Overclocking
ASUS introduces in their A8N-SLI model the Crash-free (v.2) BIOS to ensure that no harm will be done to your system, and to eliminate bad flashing. There are several useful features, like Post Reporter and Instant Music that were mentioned earlier on in this review.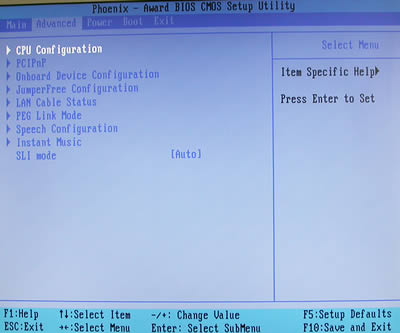 The BIOS CMOS setup utility offers a wide range of options, from standard device setup to CPU overclocking management.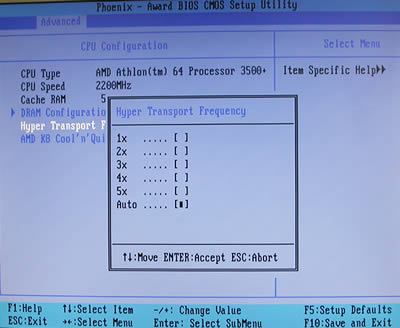 In the CPU Configuration tab, you can easily set the Hyper Transport frequency, the AMD Cool'n'Quiet feature (auto or disabled) and configure DRAM.
You can always enable or disable the Q-Fan controller from the Hardware Monitor tab. When set to "enabled", you can set a CPU target temperature for Q-Fan to use.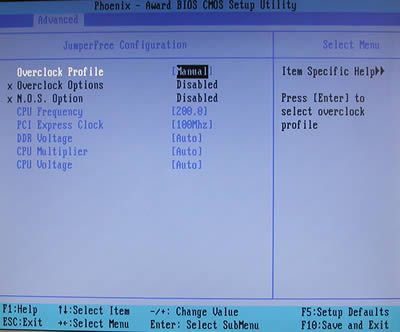 Under the "JumperFree Configuration" tab, you will find all you need to overclock your system and boost hardware performance. The overclock profile is set to "auto" by default. By using manual configuration, you can easily change CPU frequency (maximum value is 400), PCI bus clock (maximum value is 145MHz), DDR voltage (maximum value is 2.60V), and CPU Voltage and multiplier. The CPU voltage can be configured from 0.800V up to 1.650V.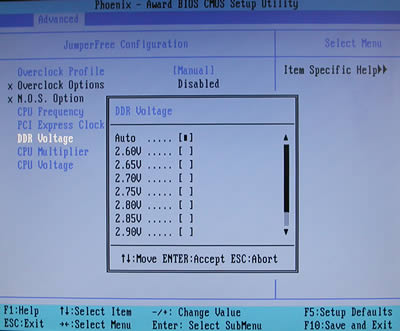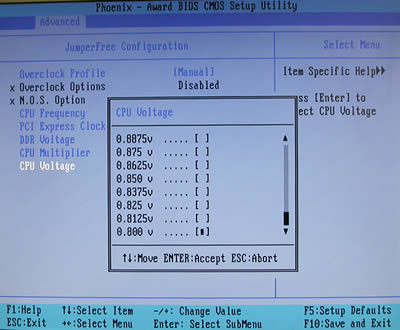 ASUS Non-delay Overclocking System (AI NOS) will monitor CPU demands and overclock the system automatically, only when it is needed. You can set a maximum overclock option to 10% more performance, but be careful, because even if your system seems to function flawlessly, even at 10%, you might get system crashes under heavy load. This might occur because the AI NOS feature does not boost your system under light loads but only when needed. We tried to overclock our AMD64 3500+ up to 10%, and for 7 hours of heavy load, we had no system crashes. Great overclocking potential from ASUS.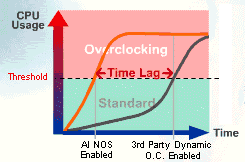 Alternatively, you can use standard overclocking options, again with up to 10% boost performance. We also tried the 10% overclocking option, and for 7 hours of heavy load we had no system crashes. It is noted that we used the standard fan that came in AMD's box, and two 12cm case fans.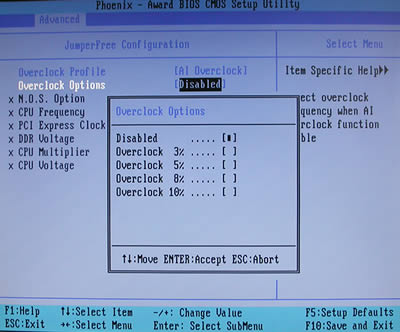 ASUS did a great job in organizing all devices connected to the motherboard. There is plenty of room for graphics cards and the CPU fan to "breath".