2. The package
For our tests, we received the 140mm PWM and the 120mm PWM Pure Wings 3 fans. The retail package is simple and includes the fan and four screws. The design of both packages is the same.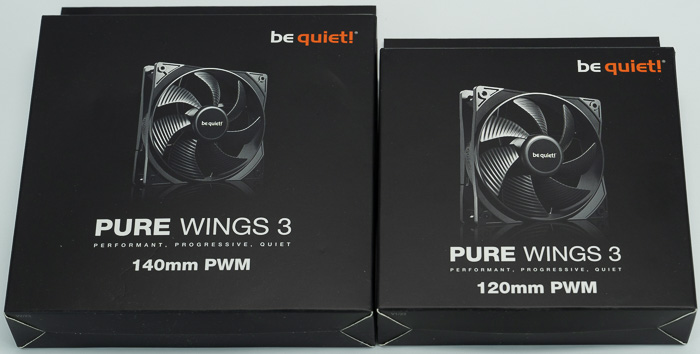 The 140mm PWM Pure Wings 3 fan, comes at a standard 140x140x25mm size, which is industry standard after all.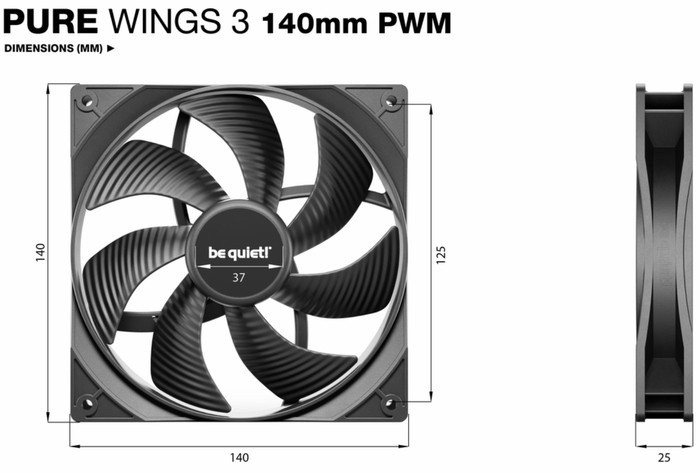 The product has the typical be quiet! design and has only black color. On the technical side, be quiet! included a Rifle 4-pole fan motor with over 80.000 working life time, which is reflected also in the retail value of the product. There are seven (7) blades for the 140mm PWM model, while the High-Speed PWM model includes 9. According to be quiet! the product starts at almost 200rpm at 10% and gradually ramps up to 100% of fan speed around 1200rpm.

At the front of the product, you will get the be quiet! logo. There is no RGB lighting with the Pure Wings 3 lineup.
There is also a be quiet! logo at the side area of the fan.
While rotation arrows are present at the product to showcase the airflow direction.
The High Speed and PWM versions of the Pure Wings 3 models have PWM function (4-pin power) and we liked the fact that the power plug is bigger than usual to help us install on those tight PC case corners. The included 4-pin sleeved power cable is around 46cm long, meaning will fit in most PC middle-sized cases. At the back of the fan, you will find product information and other specifications.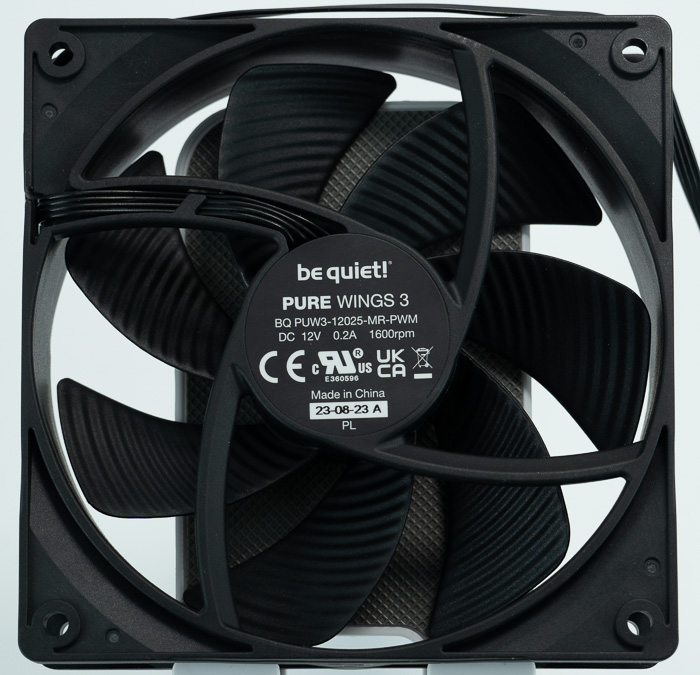 The 120PWM model has a similar design and different rotation curve due to its different size.
The 120mm PWM has a different fan curve from the 140mm and it goes up to 1600rpm at 100% fan speed.
Design-wise, both 120mm and 140mm PWM Pure Wings 3 have the same design.