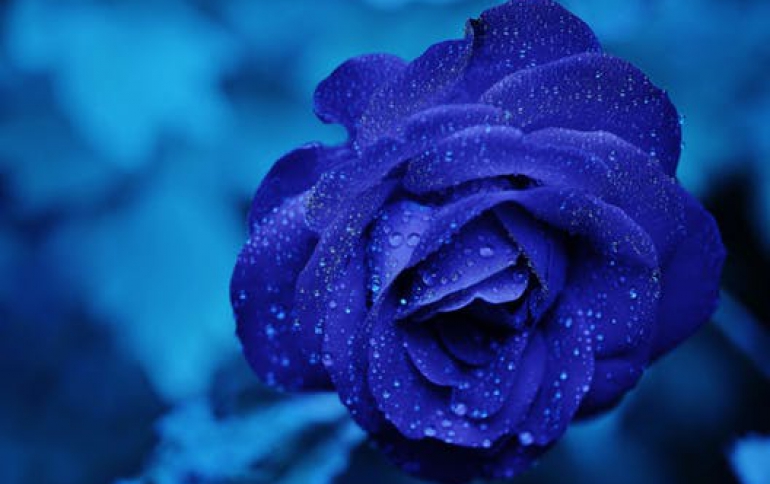 Belkin FlyWire: HD Video and Audio Wirelessly to Any HDTV, Anywhere in Your Home
The new Belkin FlyWire is the simple solution that gives you the freedom and flexibility to place your HDTV where you want - without cables. Featuring an intuitive and simple setup, FlyWire wirelessly connects devices such as Blu-ray players, receivers, video-game consoles, and set-top boxes to HDTVs and projectors, transmitting high-definition 1080p True Cinema picture resolution with whole-home range.
As the first offering in the FlyWire family, this solution provides a whole-home range with the capability of penetrating walls and AV cabinets. You can now hide your AV components away in a cabinet or a closet, creating an uncluttered living and home-entertainment environment. You can also mount your projector on the ceiling without the hassle of cables.
Operating in the open 5GHz band, FlyWire offers a completely robust connection. It intelligently manages its own connection, adjusting both frequency and power to avoid interference and overcome impedances. Because FlyWire does not compress video, it transmits video content with no latency. Even the most demanding AV applications, like video games, will not be impaired by the wireless transmission. FlyWire's SD card slot also allows for upgrade and expansion options.
FlyWire comes with a transmitter that connects to your AV components (digital HD or analog) and a receiver that mounts to your HDTV, allowing you to place your HDTV in the living room, kitchen, or even outdoors.
With custom installation costs reaching up to $3000, FlyWire gives you the same custom-installed look without the complications, mess, and labor of wiring.
AVAILABILITY
FlyWire: Late October 2008 in US, Canada, Europe, Asia
FlyWire R1: Q1 2009 in US, Canada, Europe, Asia
Belkin is introducing two versions of FlyWire:
FlyWire (AV69003) - US: $999.99
- Offers whole-home range and penetrates walls and windows
- Includes IR backchannel, allowing you to control AV devices that might be hidden in AV cabinets, closets, or other rooms
- Includes a remote control for switching between inputs
- As another option, FlyWire also offers an IR receiver and IR blaster attachments to allow you to use your existing remote controls
- Automatic frequency hopping, which searches for the best available frequency whenever FlyWire detects interference in the area
FlyWire R1 (AV69000) - US: $699.99
- In-room wireless solution
- Includes a remote control for switching between inputs
- Automatic frequency hopping, which searches for the best available frequency whenever FlyWire detects interference in the area
Typical HDTV setup problems that FlyWire solves:
- Space constraints due to cable or satellite jack locations and challenging room layouts
- Wall-mounting that causes wiring problems
- Fireplaces, brick, and plaster walls can complicate in-wall installation due to costly and labor-intensive AV cable wiring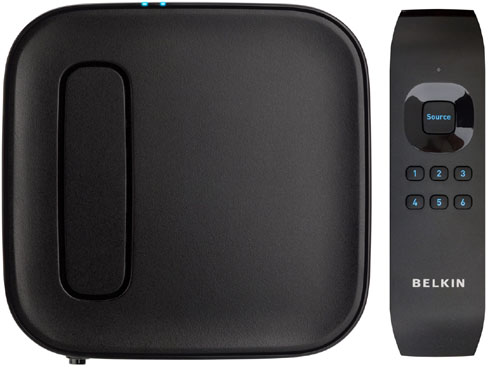 Technical Specifications:
Connections:
Inputs:
- 3x HDMI (one of which has an optional L/R Audio to address DVI inputs) - 2x Component + L/R Audio - 1x Composite or 1x S-video + L/R Audio (RCA)
Interconnect:
- Wireless
Output:
- 1x HDMI
Supported Resolutions
- 1080p True Cinema - 1080i - 720p - 576p - 576i - 480p - 480i
Remote Control Type: IR (with RF repeater)
Supports 3rd Party IR Remotes and Universal Remotes
Frequency:
- Audio and Video: 5GHz
- Remote Control Repeater: 2.4GHz
FlyWire Package includes:
- FlyWire Transmitter
- FlyWire Receiver with Wall-Mounting Bracket
- FlyWire Remote Control
- Receiver and Blaster
- (3) HDMI Cables