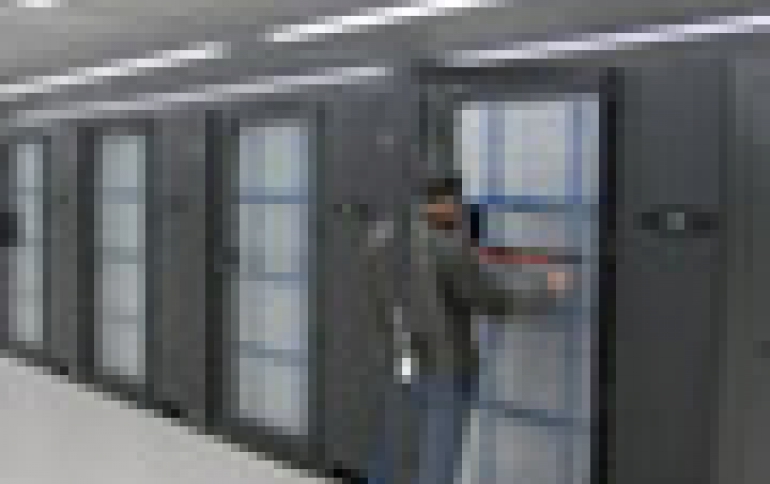 China's Tianhe-2 Supercomputer Retains Top Spot TOP500 Supercomputer List
For the fourth consecutive time, Tianhe-2, a supercomputer developed by China's National University of Defense Technology, has retained its position as the world's No. 1 supercomputer. Tianhe-2 has a performance of 33.86 petaflop/s (quadrillions of calculations per second) on the Linpack benchmark, according to the 44th edition of the twice-yearly TOP500 list of the world?s most powerful supercomputers.

The list is compiled by Erich Strohmaier and Horst Simon of Lawrence Berkeley National Laboratory; Jack Dongarra of the University of Tennessee, Knoxville; and Martin Meuer of Prometeus, Germany.

In fact, there was little change among the ranking of the world's top 10 supercomputers in the latest edition of the list. The only new entry was at number 10 - a 3.57 petaflop/s Cray CS-Storm system installed at an undisclosed U.S. government site.

A detailed analysis of the latest TOP500 list will be presented Tuesday, Nov. 18, at the SC14 conference in New Orleans.

Although the United States remains the top country in terms of overall systems with 231, this number is down from 233 in June 2014 and down from 265 on the November 2013 list. The U.S. is nearing its historical low number on the list.

The number of European systems rose to 130, up from 116 last June, while the number of systems across Asia dropped from 132 to 120. The number of Chinese systems on the list also dropped, now at 61, compared to 76 in June 2014. Over the same period, Japan increased its number of systems from 30 to 32.

On the latest edition of the list, the No. 500 system recorded a performance of 153.6 teraflops (trillions of calculations per second, 133.7 teraflop/s six months ago. The last system on the newest list was listed at position 421 in the previous TOP500. This represents the lowest turnover rate in the list in two decades.

The No. 1 system, Tianhe-2, and the No. 7 system, Stampede, use Intel Xeon Phi processors to speed up their computational rate. The No. 2 system, Titan, and the No. 6 system, Piz Daint, use NVIDIA GPUs to accelerate computation.

A total of 75 systems on the list are using accelerator/co-processor technology, up from 62 from November 2013. Fifty of these use NVIDIA chips, three use ATI Radeon, and there are now 25 systems with Intel MIC technology (Xeon Phi). Intel continues to provide the processors for the largest share (85.8 percent) of TOP500 systems.

HP has the lead in systems with 179 (36 percent) compared to IBM with 153 systems (30 percent). HP had 182 systems (36.4 percent) six months ago, and IBM had 176 systems (35.2 percent) six months ago. In the system category, Cray remains third with 62 systems (12.4 percent).