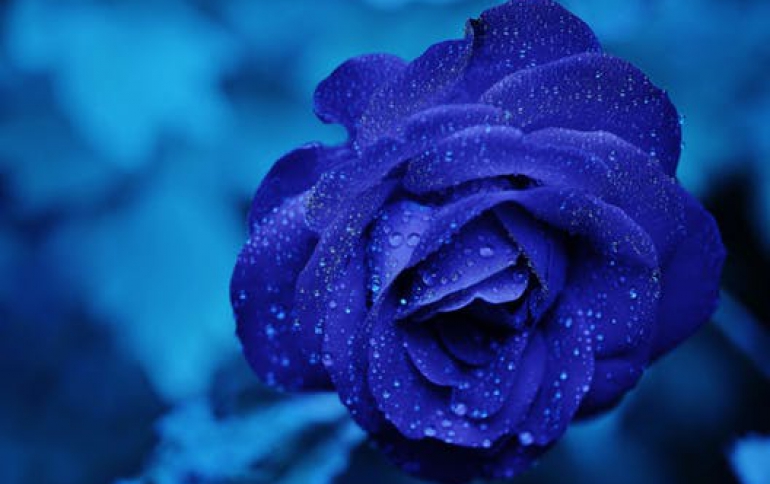 Club3D at CeBIT
We visited Club3D's striking booth at CeBIT 2006 where we met Mr. Gary Jones, Channel Manager for UK/Ireland.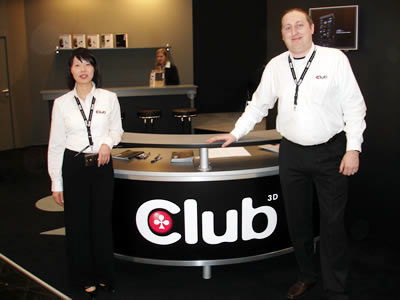 Club3D is known worldwide mainly for its graphics cards and the new X1900XTX with ViVo connection, as well as the 7900GTX, were exhibited at Club3D's booth. All cards will be available in a newly designed retail package, without the usual dragons or devils, sporting a more serious look.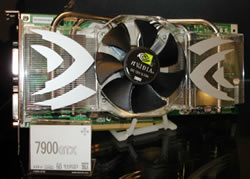 We were also informed of a very interesting feature with Club3D's graphics cards even if you change the GPU cooler with a third party cooler available on the market, the warranty isn't be affected.
This year, one of the most impressive things is the release of a complete Media center solution with a high quality TV Tuner, remote control and a very simple media center application software. This package will be released onto the market in June. The company will also offer affordable TV Tuner solutions...
A new innovative water cooling solution will also be released at the end of this month. Until now, specific water cooling system would typically fit only on specific models of graphics card. When a new card was purchased, were required toby a new coolingsystemtofit. Now, with Club3D's new cooling system, this is not necessary. Due to a newly designed base, the new system can be used with (according to Club3D) every VGA card on the market.