8. Benchmarks - Far Cry 2 (DirectX 9/10), Left4Dead (DirectX 9), StreetFighter IV (DirectX 9)
- Far Cry 2 (DirectX 9/10)
Far Cry 2 is one of the hottest game titles right now. The game supports both DirectX 9 and DirectX10 and its graphics engine is much lighter than the one used by the "Crysis" game title. As a result, most of the graphics cards graphic cards perform very well even at 1920x1200 with 16xAA/16xAF enabled.
The Club3D HD5770 gave the highest performance in all the resolution we tested with the visuals set to "Ultra Quality" . The card is clearly faster than the older HD4870 series: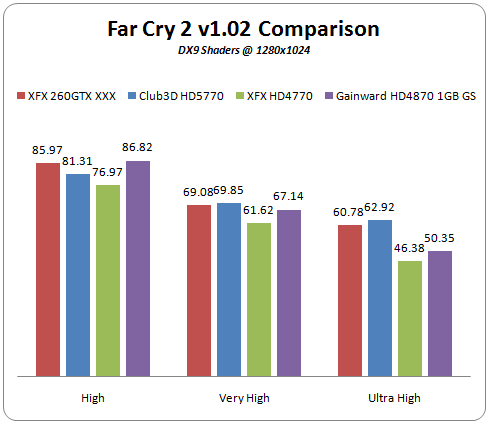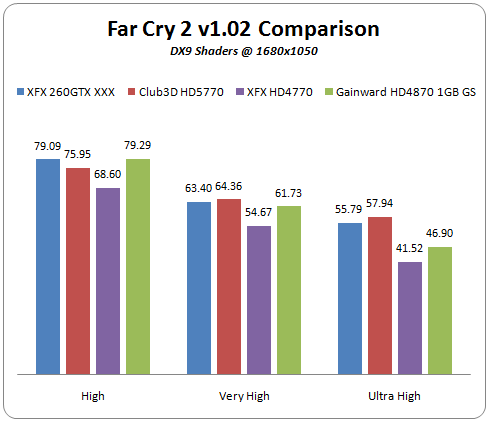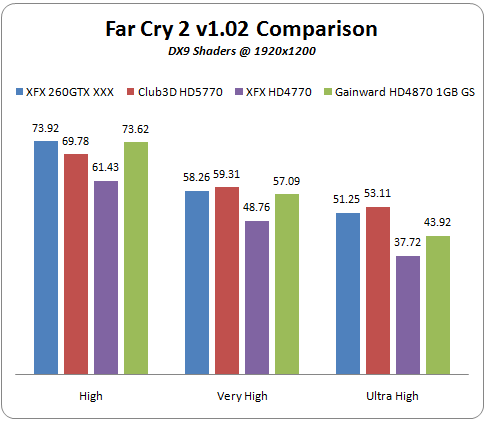 Enabling DX10 shaders and the 'Ultra high' quality settings did not change the ranking among the cards in our test. The Club3D HD5770 gave the the highest performance with 60.56FPS. However, enabling the 16xAA/AF had a significant impact to the FPS since they they dropped to 29.31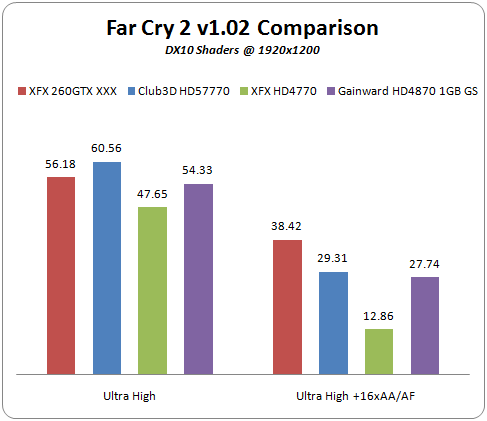 - Left4Dead (DirectX 9)
With the Left4Dead gaming title we used a custom timedemo and measured the performance of the graphics card using the the embedded console, for resolutions up to 1920x1200 with 16xAF enabled. and maximized all visual settings.
The Club3D HD5770 was very strong in resolutions up to 1920x1200 with 16xAF enabled. However enabling the AA resulted to a big performance hit. We assume that it has to do with the graphics drivers.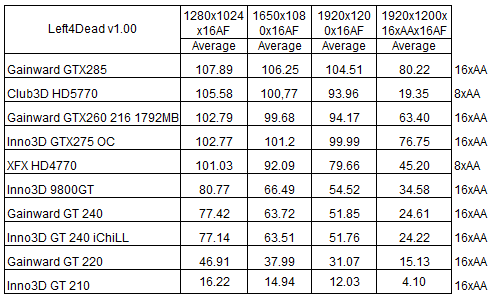 - StreetFighter IV (DirectX 9)
Lastly, two more benchmarks from the Streetfighter IV an Unigine benchmark (DX10) demonstrating the graphics performance of the Club3D HD5770. Again, the card's performance dropped after enabling the AA :