6. Benchmarks - Crysis Warhead (DirectX9, DirectX10), S.T.A.L.K.E.R: Call Of Pripyat Benchmark
- Crysis Warhead (DirectX9, DirectX10)
This is another version of the popular Crysis game, the "Crysis Warhead". Compared to the original game, Crysis Warhead features many visual improvements in both DirectX9 and DirectX10 rendering modes. Below are the test results we wrote down for various resolutions with the anti-aliasing feature disabled.
The Club3D delivered a very good performance and the game was playable even at the "Gamer" level. The "Enthusiast" level would require a more powerful card:
Below you can see that the Gainward HD4870 and the Club3D HD5770 have a similar performance with DX9 shaders: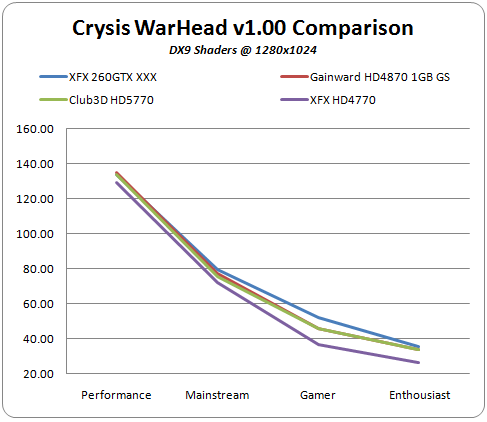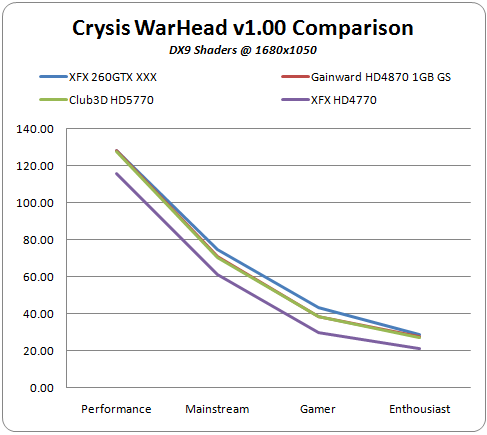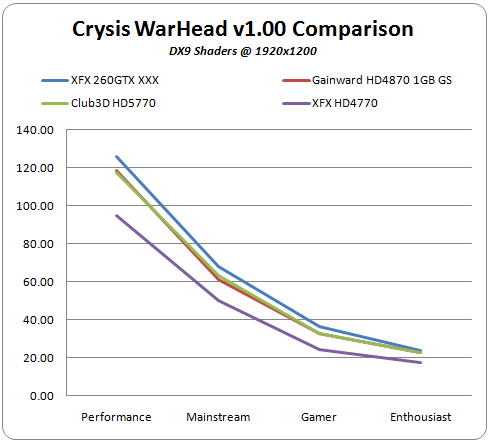 Passing to the DX10 shaders, the Club3D HD5770 shows its strength and delivers a performance equal to the XFX 260GTX XXX series.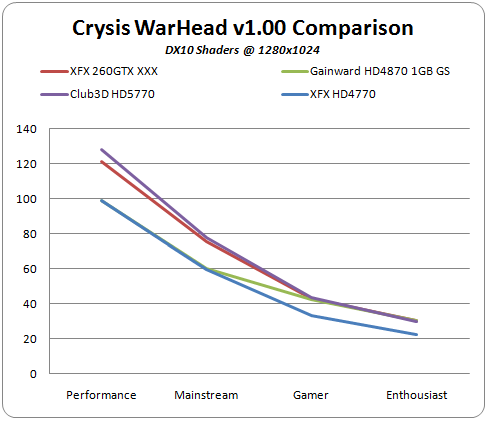 - S.T.A.L.K.E.R: Call Of Pripyat Benchmark
The "Call of Pripyat" benchmark is freely available for everyone in order to have an idea of the visuals of the upcoming game and also test your system with the game and share your score online with other users. We used the highest detail settings under DX10 and a resolution of 1920x1200.
The results are very good for the 'Day/Night/Rain' scenarios but worse at the 'SunShaft' preset.
The DX10 shaders benchmark showed good performance with 24 FPS (average) and 38.3 FPS max.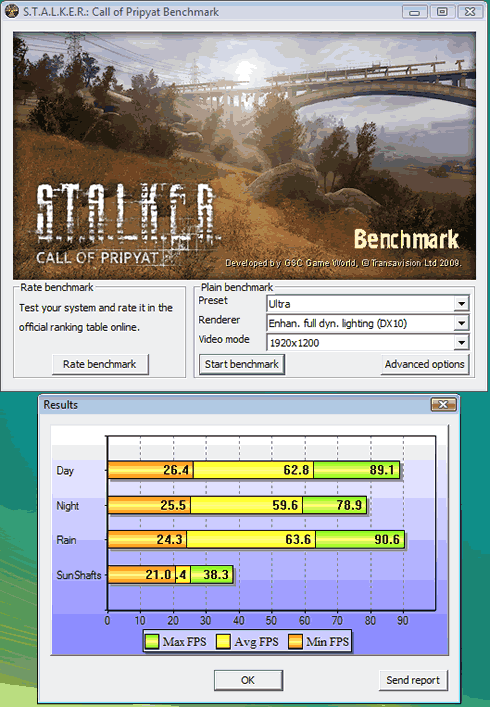 Passing to the DX11 shaders, the performance seems to be increased (!). At the 'Sunshafts' the Card gave 29FPS average and 39.4 FPS max.