4. Benchmarks - FutureMark Hall Of Fame
The Futuremark benchmarks have been highly discussed among gamers and reviewers. For your information we post the results from 3DMark 05, 3DMark 06 and of course the latest 3DMark Vantage benchmarking software, which give you a rough idea of the performance of each graphics card.
The Club3D HD5770 gave a great 3DMark05 performance with 17131 score points: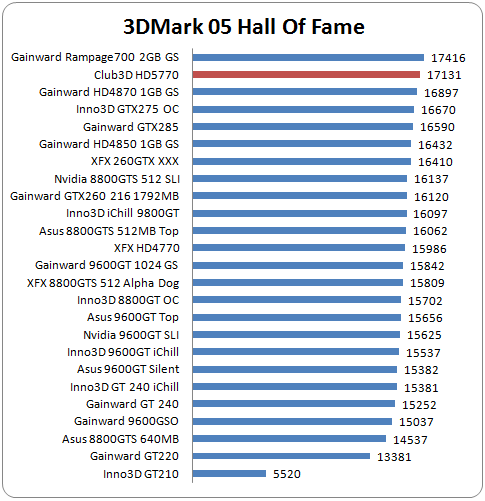 Passing to the 3DMark 06 score, we can see that the Club3D HD5770 is faster than the HD4870 by a small margin and much faster than the "previous" HD4770 series: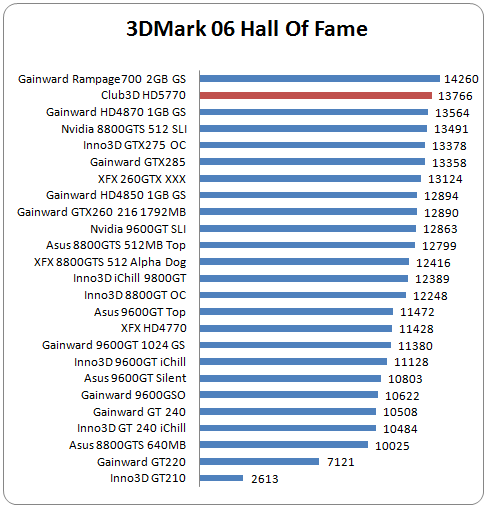 The 3DMark Vantage provides a clearer view about the card's performance at various resolutions, starting from 1280x1024 and up to 1920x1200. Compared with other graphics cards, the Club3D HD5770 is almost as fast as the XFX 260GTX XXX and much faster than the XFX HD4770 series. Let's hope that these figures will be also be confirmed in real life gaming.