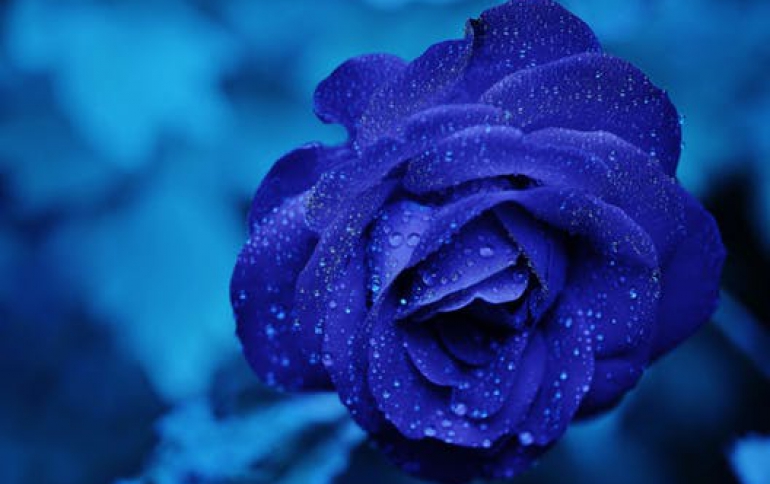 Creative Launches MuVo² FM 5GB Mini Portable Audio Player
Creative Technology today officially launched its highly-anticipated Creative MuVo² FM 5GB mini portable audio player. The lightweight and compact Creative MuVo² FM 5GB measures only 67 x 66.5 x 20mm but is filled with a host of must-have technological features such as built-in FM Tuner/Recorder, Voice Recording, and a newly-designed Navigation Stick. The player has a up to 98dB Signal-to-Noise Ratio that leads the market in sound quality.

At an estimated street price of S$449 and available in five vibrant colour options, the Creative MuVo² FM 5GB presents yet another compelling choice for astute consumers shopping for the latest portable audio player.

First ever pocket player with 1-inch 5GB hard drive

The Creative MuVo² FM 5GB holds up to 2,500 songs(WMA, 64kbps). Its built-in technology eliminates music skipping caused by interference such as from jogging or walking motions as it is able to sense a high motion environment and compensates for it, enabling the drive to find the music files easily and quickly. Requiring only 2.5 seconds or less to boot up, its unique rugged design also allows it to withstand the hard knocks that hand-held devices are normally subject to.

?The Creative MuVo² FM 5GB builds on the success achieved by its predecessors, the MuVo² 1.5GB and MuVo² 4GB which won accolades from both consumers and tech magazines for its small form factor complete with huge functionality,? said Sim Wong Hoo, Chairman and CEO of Creative Technology Ltd.

?Creative has one of the largest range of digital audio players spanning different formats such as hard drive, microdrive and flash memory, and the Creative MuVo² FM 5GB occupies a sweet spot in the market. This is because 5GB of storage capacity caters to the needs of most users who want it all -- a mini portable audio jukebox that allows them to carry up to 2,500 songs with them wherever they go, interspersed with its other useful functions such as FM radio, voice recording, as well as being a plug-and-play removable storage drive,? added Sim.

Built-in FM tuner/recorder and voice recording

The built-in FM Tuner comes with 32 presets which users can programme according to their favourite stations, and in addition, it allows recording of FM radio and doubles up as a convenient voice recorder with its built-in microphone.

Five new vibrant colour options

The Creative MuVo² FM 5GB caters to the lifestyle needs of many consumers and it is now available in five vibrant colours (pearl white, sky blue, metallic pink, lime green and jet black). All the players have the same elegant blue backlit LCD screen and super fast USB 2.0 transfer connectivity.

New Navigation Stick

With its newly-designed ?Navigation Stick?, the Creative MuVo² FM 5GB can be easily controlled in one hand via the four-way control button. Whether it is Music, FM Tuner or Voice, users can access each function by simply scrolling through each folder for playlists, songs, radio stations, or voice recordings.

Other key features

In addition, the onboard Music playback customization options allow users to create environmental settings that match their rock, jazz or classical tracks through equalizer settings. The Creative MuVo² FM 5GB also features an easily-removable, USB rechargeable Li-Ion battery that provides up to 16 hours of continuous music playback on a single charge.

Small in stature but big in sound quality, the Creative MuVo² FM 5GB features outstanding audio quality at up to 98dB SNR that is as good as expensive hi-fi systems and better than many portable audio players in the market. This player supports MP3, WMA and WAV playback formats, while voice recordings are stored in IMA ADPCM Mono format.

Although the Creative MuVo² FM 5GB does not require any installation software to transfer files, the product package includes the Creative MediaSource? music management software, an easy-to-use application for ripping and burning CDs, organizing entire digital music collections, and easily transferring MP3 and WMA files to Creative's digital audio players.

The Creative MuVo² FM 5GB is slated for immediate shipment to all retail outlets in Singapore. For more information about the Creative MuVo² FM 5GB, please visit http://asia.creative.com.