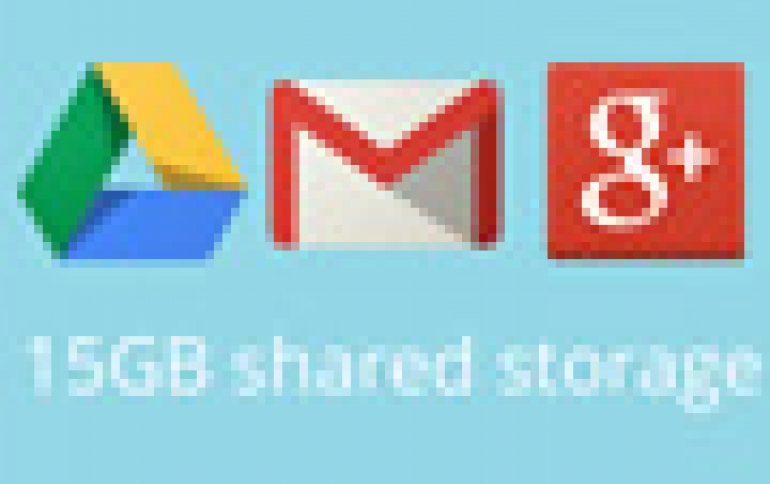 Google Drive Now Gets 15 GB Of Storage
Google has started offering more capacity to store your files, rising from 5GB to 15GB shared across Google+, Drive, and Gmail. Google will also be making updates to the Google Drive storage page, so you can better understand how you're using storage space. Simply hover over the pie chart to see a breakdown of your storage use across Drive, Gmail, and Google+ Photos. And if you need more storage, upgrade plans start at $4.99/month for 100 GB.

This change means you're no longer limited to a 25 GB upgrade in Gmail?any additional storage you purchase now applies there, too.

These changes to Google Drive storage will roll out over the next couple of weeks. Google Apps users will also be getting shared storage.

Google Drive's competitors such as Dropbox currently starts free subscribers at 2GB, while Microsoft SkyDrive users get 7GB, and Apple iCloud, Amazon Cloud Storage, and SugarSync offer 5GB for free.