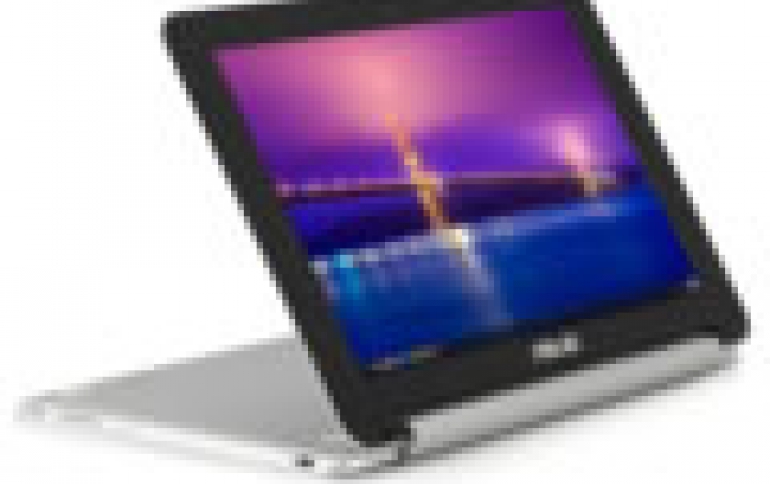 Google Releases Cheaper Chromebooks
Google is releasing its cheapest Chromebook laptops yet, two versions priced at $149, at the same day Microsoft announced its new Surface 3 laptop. Google introduced the Haier Chromebook 11 (available at Amazon) and the Hisense Chromebook (available at Walmart). These new Chromebooks are fast, lightweight, have all-day battery life and are available for pre-order today for $149.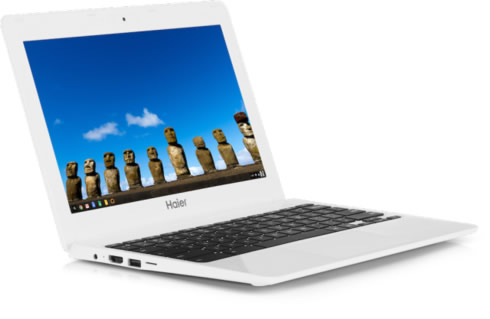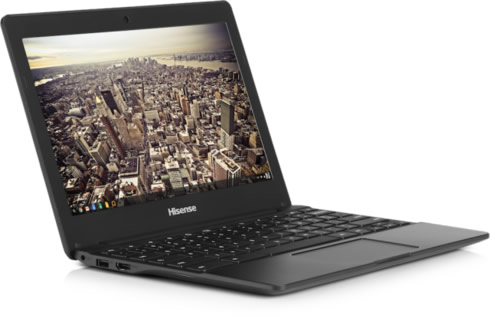 They both have almost the same dimensions -- the Hisense is 11.7 by 8.8 by 0.6 inches and weighs about 3.3 pounds while the Haier is a touch smaller at 11.4 by 8.1 by 0.71 inches and 2.54 pounds. Both have 11.6-inch screens with 1366x768 resolution and 200 nits of brightness.
They join Google's new partners like TRUE, XOLO, and Nexian and its existing range of Chrome devices - ranging from 11.6" Chromebooks for $199 to 15" Chromebooks for $499 rolling out over the next few months from Acer, AOPEN, ASUS, Dell, HP, Lenovo and LG.
Asus is also making available the ASUS Chromebook Flip - a 15mm thin, all-metal convertible, weighing less than two pounds. The Chromebook Flip has a 10.1-inch touchscreen IPS display that can be flipped 360 degrees around and a keyboard for gaming and educational apps. It will be available later this spring for $249.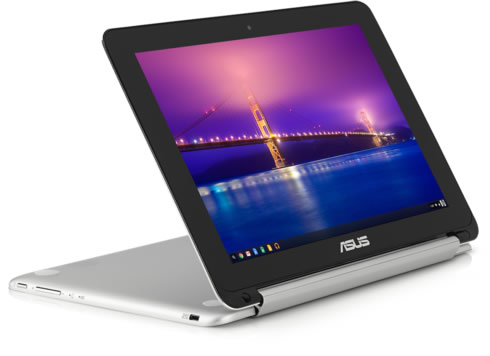 All of the above Chromebooks come equipped with a Rockchip 3288 SoC with 2GB of RAM and 16GB flash memory (eMMC). They all also have 802.11 ac WiFi, a 720p HD front-facing camera, two USB 2.0 ports, a microSD card reader, Bluetooth 4.0 and an ARM Mali 760 quad core GPU.
The arrival of the new Chromebooks coincides with Microsoft's rollout of a lower-priced Surface tablet in an effort to reach students and budget-conscious families. Pre-orders for that device began Tuesday, too. The cheaper version of the Surface Pro 3 sells for $499, compared with $799 to $1,949 for the higher-end models.
This summer, ASUS will also launch a new type of Chrome device: the Chromebit. Smaller than a candy bar, the Chromebit is a full computer that will be available for less than $100. By plugging this device into any display with an HDMI video port, you can turn it into a computer.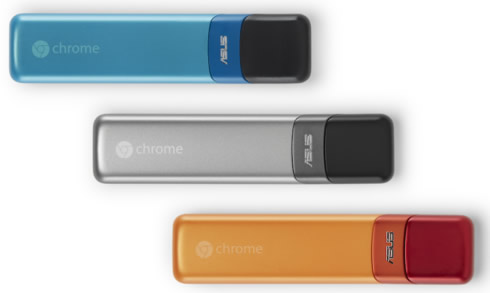 This tiny little package contains a Rockchip 3288 SoC, 2GB of RAM, 16GB of eMMC memory, a USB 2.0 port, WiFi 802.11 ac support, Bluetooth 4.0, a Smart Ready controller and an ARM Mali 760 quad-core GPU.
With the Chromebit, you can connect to a Wi-Fi network and run Google's Chrome browser, check Gmail and watch YouTube -- all through Google's Chrome operating system.