Intel Core i7-8700K and Core i5-8400 benchmarks
3. PCMark 10, Sandra Platinum
We use the PCMark 10 in order to get an idea of the overall performance of the PC.
The Core i7-8700K ranked first in the overall score. The Core i7-7700K ranked second, followed by the Core i5-8400 and the Ryzen 7 1700. Here the higher clock of the Core i7-7700K made the difference over the Core i5-8400.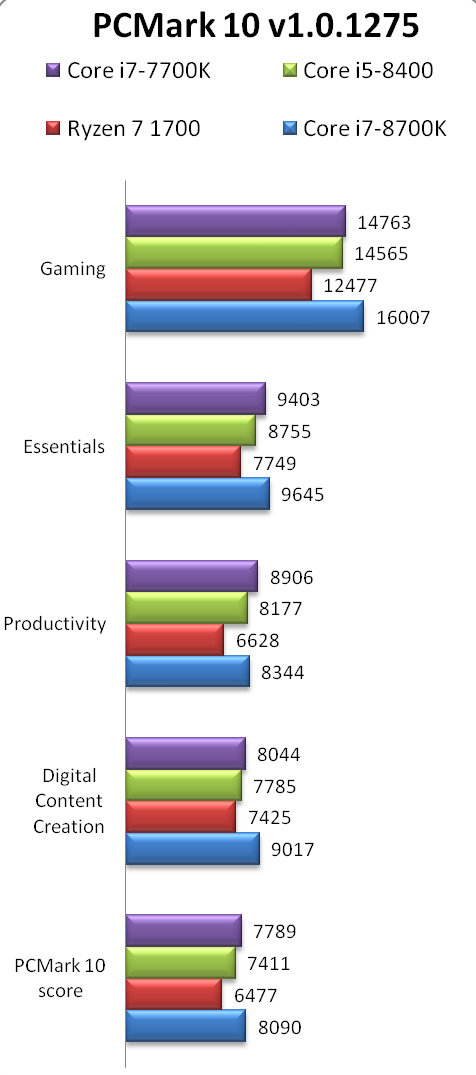 We are moving on to the Sandra Platinum (24.43) benchmark suite.
The Core I7-8700K recorded the highest score among the CPUs in the chart in the Processor Arithmetic test. Intel's chip had a 15% lead over the AMD Ryzen 7 1700 in the integer arithmetic (Drystone) test, but this difference was narrowed down to about 3% in the floating point operations test (Whetstone).
The Core i5-8400 had a small (10%) lead over the Core i7-7700K in integer arithmetic test, and took a further 15-20% performance lead in the floating point arithmetic test.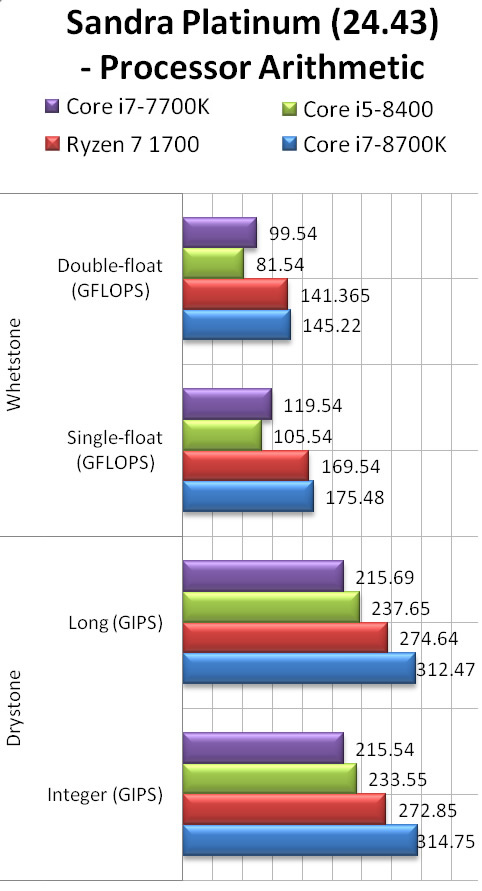 In 'Processor Multi-Media' processing performance, the Core i7-8700K has a very clear lead over the rest CPUs. Also notice that the Core i7-7700K has a 35-60% performacne difference than the Ryzen 7 1700.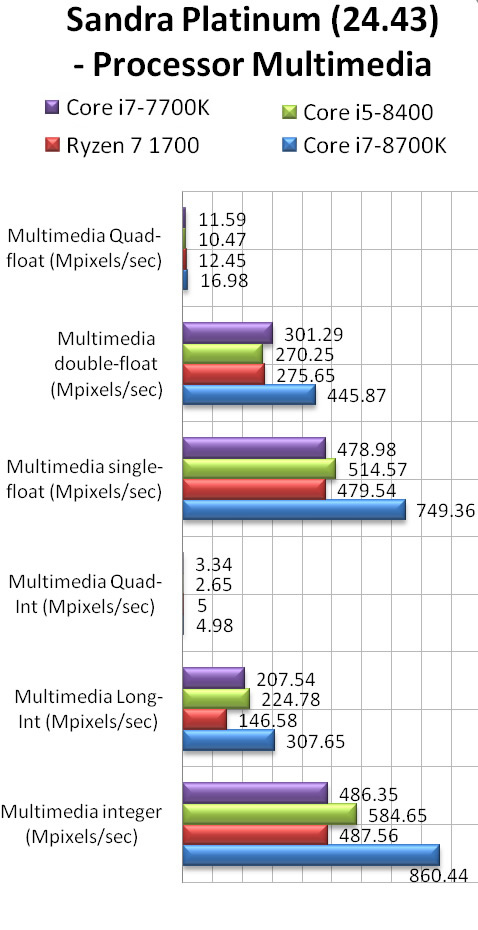 In the cryptographic performance test, the two Coffee Lake-S CPUs performed about 9% better than the Core i7-7700K. This should be attributed to the DDR4-2666 support of the new chips, over the DDR4-2400 memory supported by the Core i7-7700K.
The AMD Ryzen 7 1700 takes a significant lead over the Core i7-8700K (60%) in the hashing bandwidth test.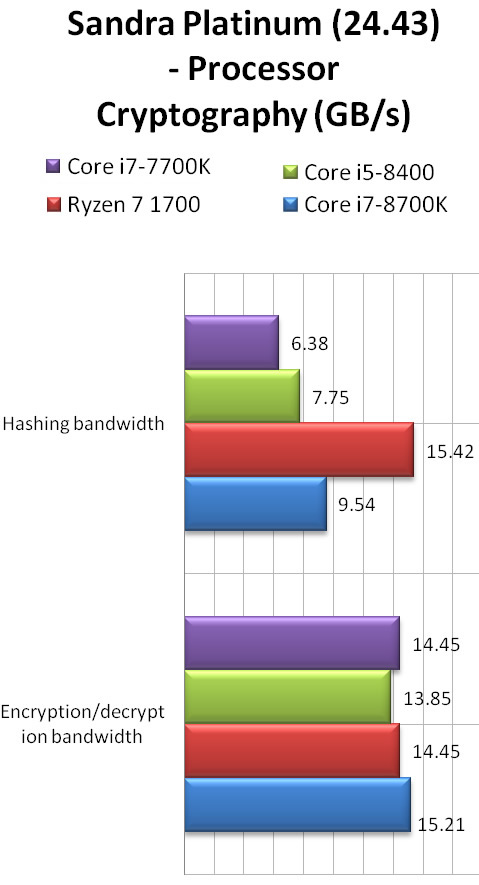 In the Memory Bandwidth test, both the Core i7-8700K and Ryzen 7 1700 CPUs supports DDR4-2666 and reached the31 GB/sec. The Core i5-8400 reached the 29.0 - 29.61 GB/sec, and the Core i7-7700K - which uses DDR4-2400 - is a bit slower.