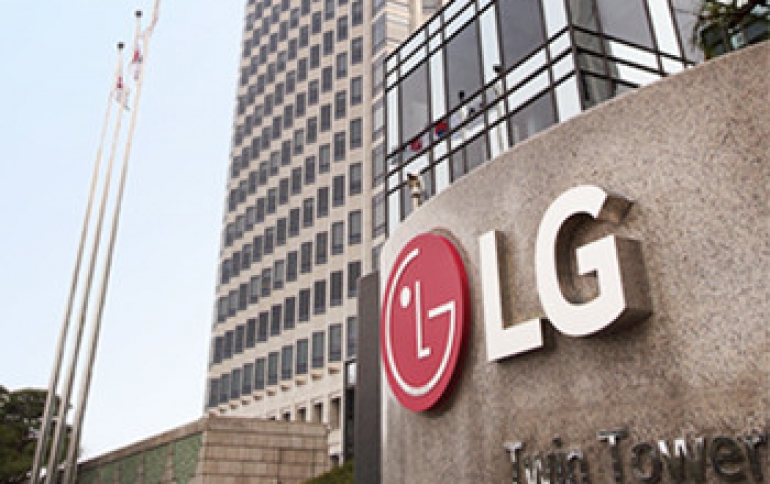 LG Display Reports Q3 Losses On LCD Price Declines and POLED Investments
LG Display recorded KRW 5,822 billion in revenues in the third quarter of 2019, a quarter-on-quarter increase of 9% from KRW 5,353 billion, driven by increased sales of mobile panels as the company's business in Plastic OLED (POLED) with higher prices per square meter has started in earnest.
The company also registered KRW 437 billion in operating loss in the third quarter, compared with the previous quarter's operating loss of KRW 369 billion, as LCD TV panel prices declined steeper than market expectations, the company reduced the utilization rate of its LCD TV panel production lines, and the depreciation cost of the company's new POLED plant increased.
Panels for TVs accounted for 32% of the company's revenue in the third quarter of 2019, 9% down from the previous quarter due to the reduced utilization rate of LCD TV panel plants, while those for mobile devices accounted for 28%, 9% up quarter-on-quarter, driven by an increase in POLED sales. Panels for tablets and notebook PCs accounted for 21% and desktop monitors for 18% respectively.
"LG Display has been innovating its business structure in order to further strengthen the company's fundamental and differentiated competitiveness," said Dong-hee Suh, CFO and Senior Vice President of LG Display. "We will make efforts to find ways to strengthen our competitiveness in the LCD panel business from a long-term perspective by downsizing LCD TV panel production lines. We will further strengthen our capability in the areas of IT, Commercial, and Automotive displays where LG Display will be able to develop differentiated LCD products."
He added, "We will step up our efforts to accelerate the trend for large-size OLED displays by highlighting their premium value and continue to maintain efforts to stabilize the POLED business. LG Display will try to wrap up the structural improvement of its LCD business as soon as possible and will communicate with the market by setting up a long-term vision focusing on technologies and products that can provide differentiated value."
This is LG Display's first operating loss for a third quarter in eight years.
LG Display makes LCD and OLED displays for both smartphones and TVs. The company's OLED panels were also adopted for Apple's latest iPhone models, but at less than a tenth the scale of what Samsung supplies.
However, increased Chinese production of liquid crystal display panels for TVs has put downward pressure on LCD prices, driving Taiwanese and Japanese suppliers out of the race to add capacity.
BOE Technology Group, China Star Optoelectronics Technology and other Chinese panel makers have built new factories with government backing. In about four years, China has outstripped Japan, Taiwan and South Korea in terms of LCD production capacity.
Japan Display, the world's largest smartphone LCD maker that is struggling to secure a bailout, and Taiwan's AU Optronics, a major supplier of TV panels, have already bowed out of the race to increase production.
LG Display and South Korean peer Samsung Electronics are the only companies left to challenge Chinese rivals. Samsung is using its cash to invest $11 billion in next-generation quantum-dot displays, which are based on organic light-emitting diode technology.
On the other hand, LG Display raised only around 800 billion won in August in an effort to finance expanded OLED production.