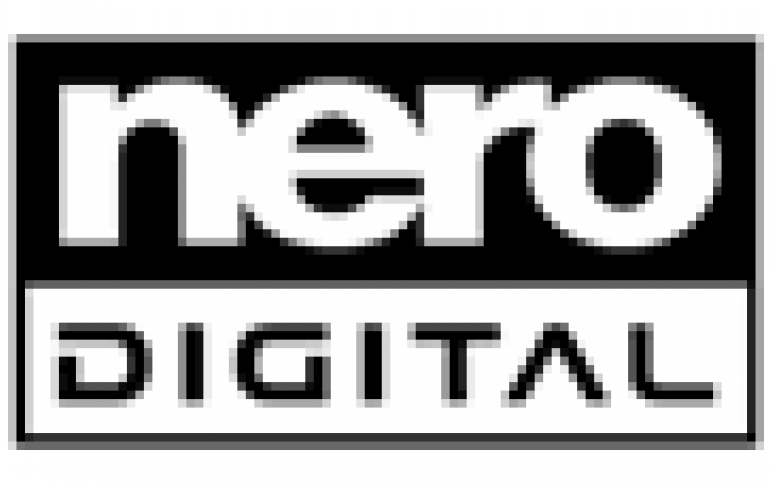 Nero Digital Certified High-Definition Media Player Now Available from KiSS
Nero announces that KiSS is shipping its first Nero Digital Certified High-Definition Media Player, the DP-600. Nero Digital(TM) audio and video compression technology blends MPEG-4 and AAC, and AVC/H.264 and High Efficiency AAC with subtitles, multiple language tracks and chapter marks for the ultimate entertainment experience.

The KiSS DP-600 is the first of a new generation of networked media players that combine high-definition video functionality with Ethernet and WiFi network connectivity. Designed to enhance the TV entertainment experience, the player allows users to subscribe, stream and view Video-On-Demand and IP-Television services. Viewers can enjoy content from many different audio and video sources, such as for example DVDs, CDs, MPEG-1, -2, and -4 video, XviD, MP3, Ogg Vorbis audio and many others. Details can be found at www.kiss-technology.com.

The DP-600 also ships with 30-day trials of Nero ShowTime 2 CE, Recode 2-CE, and MediaHome CE encoding software. Equipped with these powerful digital media solutions, the DP-600 is able to access, transfer and deliver high quality audio and video content.

"The KiSS DP-600 gives consumers an unprecedented degree of control over their digital home entertainment network," said Martin Manniche, Senior Director, KiSS Networked Entertainment. "The Nero Digital codec ensures that the content coursing through the network is of the highest quality."

"The KiSS DP-600 delivers the very latest possibilities and functionalities to the digital home entertainment experience," said Udo Eberlein, President, Nero Inc. "Nero Digital, along with Nero Showtime 2 CE, Nero Recode 2 CE, and Nero MediaHome CE, allows audio and video content to be easily managed without losing any of its original quality, particularly in the cases of high definition video and surround sound audio."

For more information, visit www.nerodigital.com.