New Fujitsu ARROWS NX F-04G Smartphone Supports Iris Authentication
Fujitsu's new ARROWS NX F-04G smartphone is shipping this week in Japan by local carrier NTT DOCOMO and supports an iris authentication technology that allows the screen to be unlocked with a glance. Called Iris Passport, the iris authentication technology allows the phone's screen to be unlocked with a mere 0.6-second glance, and eliminates the need for inputting passwords or patterns.
Iris authentication is a biometric authentication system that uses the pattern of the iris in the human eye. The iris finishes development when an individual is around two years old, and has the advantages of being permanent, hard to injure externally, and difficult to forge.
In addition to unlocking the screen, when used with the password manager, iris authentication also allows easy ID confirmation on membership websites and payment services by linking them to iris information. While maintaining the security level of previous smartphones, unlocking screens, logging into websites, and paying online have been made more convenient. In addition, iris data is secure in that it is stored internally within the smartphone and cannot be exported.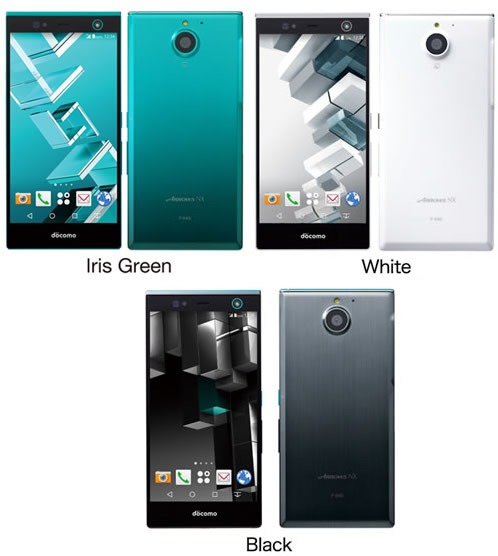 The smartphone also has other features including a high-speed autofocus camera with Exmor RS for mobile, a 1/2.4-type CMOS image sensor with approximately 21.5 million pixels.
The device also supports high speed downloads and TransferJet (375Mbps), which enables large volume data transfer by simply holding the device near another terminal.
High-speed downloading is ensured through a combination of thwo technologies. A downloading technology instantly cuts download times by increasing the requests for the number of sessions that pass through the server. The other, multi-connection, enables seamless switching to LTE or 3G should a Wi-Fi signal temporarily become unstable. In addition, support for PREMIUM 4G and Wi-Fi MIMO allows for even faster transmissions.