NIKE Unveils Updated Fitness App, New Sport Products
NIKE, the world's largest sports brand, revealed the future of sport, highlighted by the "adaptive lacing" platform, a new version of its Nike+ running app that offers users preferential access to new sneakers. NIKE President & CEO Mark Parker, at a global event in New York City, unveiled the new Nike+ app, which connects athletes with Nike's products and services.
The new Nike+ - set to be launched in the U.S. market in June and later elsewhere - delivers a personal store, on-demand coaching and the best of Nike. These features come to life through a personal feed that recommends products tailored to you, coaching for all levels that adapts to your performance and schedule.
Nike+ users also will have exclusive access to new products such as HyperAdapt 1.0, a shoe with an in-sole motor that can tighten and loosen laces to respond to an athlete's motion.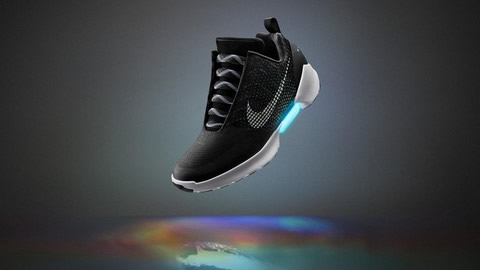 Nike also debuted sportswear made from lighter-weight and faster-drying fabric, while U.S. 200 meters gold medalist Allyson Felix modeled "AeroBlades," tiny plastic points on socks and sleeves that are designed to reduce drag for runners.
The products unveiled by Parker include:
Nike HyperAdapt 1.0: This is the first step in the concept of "adaptive lacing." It delivers a precise fit that can be adjusted to the changing needs of the game. The Nike HyperAdapt 1.0 will be exclusively available to purchase through the new Nike+ app.
Nike Air VaporMax Flyknit: Since the advent of the Air platform 40 years ago, designers required foam and rubber to separate the Air and the foot for support and traction purposes. Today, these barriers can be removed. With a Nike Flyknit upper and Nike Air, the Nike Air VaporMax offers athletes "the purest cushioning ever created," according to the company.
Nike Anti-Clog Traction: Mud is the opponent of speed. Nike Anti-Clog Traction helps prevent mud from sticking to the bottom of football boots (cleats) with a new adaptive polymer.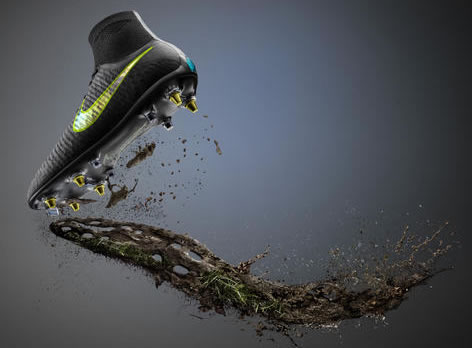 Nike Flyknit: The combinations of yarns and digital knitting techniques that make up Flyknit now offer athletes stronger and more weatherproof options, as Nike continues to explore this technology to solve the sport's greatest challenges.