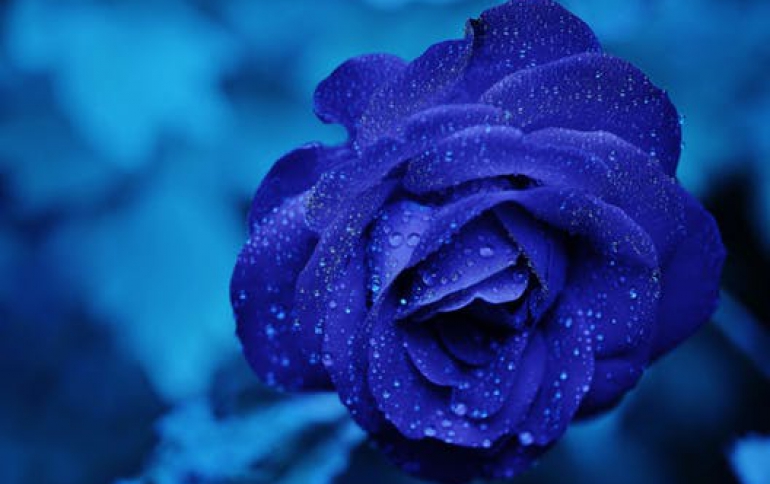 Oak Technology reports fourth-quarter revenues of $34.9 Million
Oak Technology, a leading provider of embedded software and semiconductor solutions for the optical storage and digital imaging markets, today announced that for the fourth quarter of fiscal 2002, ended June 30, 2002, the Company reported total revenues of $34.9 million compared with $36.8 million for the same period of the prior fiscal year. For fiscal 2002, the Company recorded revenues of $146.6 million compared to $176.2 million reported for fiscal 2001. Oak generated $9.3 million and $23.6 million in cash flow from operations for the fourth quarter and fiscal 2002, respectively, including a $14.7 million tax refund and balance sheet improvements throughout the year. At year end, Oak had cash and investments of approximately $143 million and remained debt free.

On a GAAP basis, including $0.8 million in restructuring charges, an investment impairment loss of $1.6 million, $0.5 million of legal expenses associated with a one time acquisition project and $3.0 million in amortization of intangibles, the Company reported a fourth quarter net loss of $12.7 million, or $(0.23) per share. Including these items, Oak reported a fiscal year net loss of $27.0 million, or $(0.49) per share.

The Company reported a pro forma net loss of $6.8 million, or $(0.12) per share, for the fourth fiscal quarter of 2002, and a net loss of $9.1 million, or $(0.16) per share for fiscal 2002. Pro forma net loss for the fourth quarter included inventory reserves of approximately $4.1 million, bad debt reserves of $0.8 million, and excluded restructuring charges and amortization of intangible assets. Excluding the inventory and bad debt reserves, the pro forma net loss for the fourth quarter would have been $1.9 million, or $(0.03) per share.

On a GAAP basis in fiscal 2001, the reported net loss for the fourth quarter was $22.1 million, or $(0.41) per share and a net loss of $30.6 million, or $(0.56) per share for the year. In fiscal 2001, Oak reported a fourth quarter pro forma net loss of $1.0 million, or $(0.02) per share and a pro forma net profit of $3.2 million, or $0.05 per diluted share, for the year. In fiscal 2001, the Company also reported an impairment loss totaling $17.4 million related to certain equity securities Oak received in exchange for the Company's sale of a business in January 2000. This impairment loss was excluded from the 2001 pro forma results.

"The broad slowdown in corporate and consumer IT spending has created an inventory glut among our customer base," said Young Sohn, Oak Chairman and Chief Executive Officer. "As a result, revenues across the industry, including at Oak, have been disappointing. However, we believe the digital market opportunity is a high growth opportunity for Oak. We continue to make solid progress on research and development of next-generation products including our recently announced DVD recordable product line. We believe Oak's continued leadership in products, technology, customer relationships and fundamental financial strength, position us well for success when the market environment improves."

RECENT BUSINESS REVIEW

Oak introduced the industry's first merchant-market recordable DVD drive solution with an integrated three-chip set for recordable DVD drives. The integrated chip set offers PC and consumer OEMs Oak's advanced optical recording features. The state-of-the art technical solution supports all popular media types by reading DVD-ROM, DVD-R, DVD+R, DVD+RW and DVD-RW discs, thereby eliminating consumer concerns about media compatibility.

Oak's high-performance leadership position was enhanced as the industry's first 20X re-writing speed drive based on Oak's technology was announced by Mitsumi Electronics. The Mitsumi drive supports 48X read speed and 40X CD-R write speed. In addition, as a result of an ongoing strategic partnership between Oak and Yamaha, Yamaha's three new high-performance optical CD-RW recorders feature Oak's OTI-9797T controller with advanced recording quality and playback reliability. Yamaha's new family of external CD optical recorders feature 44X CD-R write, 24X XD-RW re-write, and 48X read speeds, as well as Oak's ExacLink(TM) technology, plug and play installation, multi-OS support and full implementation of the Mt. Rainier standard.

Hewlett Packard (HP) deployed Oak's Postscript-3 compatible language interpreter, IPS/PS3, in the new HP Color LaserJet 4600 series and the Business Inkjet 2600 and 2280 series printers. These deployments, which resulted from Oak's long-term partnership with HP, have contributed to Oak's penetration in these new market segments and have extended the Company's position in the color printer market.

Oak announced that the SimpliCD® recording Software Developers Kit 2.0 has been deployed in HP's new Memories Disc Creator software. HP's innovative deployment of Oak's award-winning recording suite enables consumers to easily organize and personalize their digital photos, save them to CD, and then play slide shows on their PC or television via a DVD player.

Oak expanded the Company's distribution channel in the Asian market with an agreement with EDOM Technology, a leading multimedia distributor, for EDOM to distribute Oak's CD-RW and recordable DVD products to the PC and consumer markets in Taiwan and China.