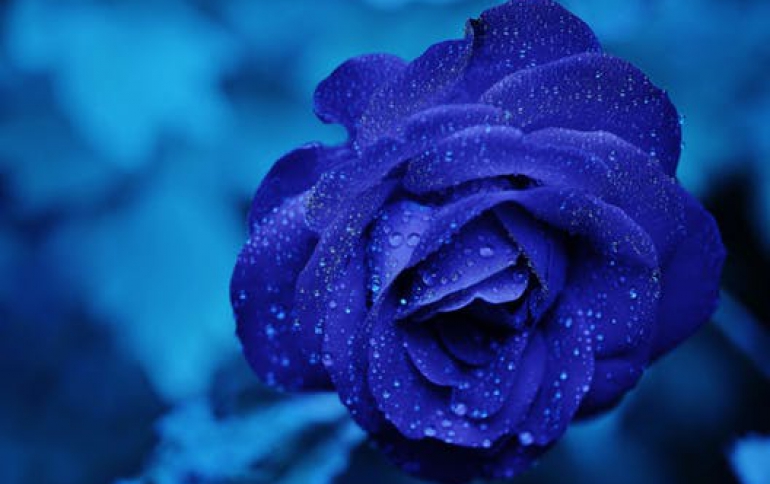 Pioneer's AVIC-N2 Multi-Function Navigation System Gives Drivers Detailed Traffic Information 24 Hours a Day
Pioneer Introduces the First Aftermarket In-Car Navigation System with the Revolutionary XM NavTraffic Service Pioneer Electronics (USA) Inc., the established leader in mobile entertainment products, keeps drivers informed of detailed traffic conditions 24 hours a day with its next generation AVIC-N2 multi-function navigation system and XM NavTraffic. Pioneer's system is the first aftermarket in-car navigation system to offer satellite-based traffic information using XM NavTraffic, which displays traffic incidents and road flow conditions on a motorized 6.5-inch touch screen monitor. The system graphically communicates traffic incidents by means of traffic icons to quickly identify road events relative to the vehicle's location, keeping drivers in touch with their surroundings at all times. In advance, the system suggests alternate routes around major traffic incidents and heavily congested roads.

With a quick touch of the screen, the Pioneer AVIC-N2 with XM NavTraffic displays a detailed traffic events list, showing local road incidents sorted by traffic event or by distance. The traffic list describes the exact location of incidents, provides descriptions of each occurrence and shows the distance of the events from the vehicle's current location.

Traffic flow is displayed on the navigation screen with different colors -- green, yellow and red. Green indicates traffic moving 40 mph and above, yellow from 20 to 40 mph and red at less than 20 mph. Additional icons represent scheduled incidents such as road construction and road closures.

"The new AVIC-N2 takes navigation to the next level," said Michael Townsen, vice president of marketing for mobile entertainment at Pioneer Electronics (USA) Inc. "Traffic conditions are continually broadcast by the XM NavTraffic service, keeping drivers informed at all times. Because the AVIC-N2 can fit virtually any vehicle on the road, everyone can have access to detailed traffic information."

XM NavTraffic, a subscription service of XM Satellite Radio powered by NAVTEQ Traffic, provides the Pioneer AVIC-N2 system with in-depth traffic data for 20 major metropolitan cities across the nation, covering cumulatively 50 percent of the population in the U.S. Traffic incidents are collected from a wide variety of sources, including road sensors, traffic cameras, state and local transportation departments, and law enforcement. The data is compiled by NAVTEQ, a leading global provider of digital map data for vehicle navigation and location-based solutions. XM delivers the data to the navigation system via satellite.

The Pioneer GEX-P10XMT data and audio receiver, AVIC-N2's optional traffic tuner, offers both the XM NavTraffic service and XM Satellite Radio's more than 130 digital radio channels of commercial-free music and premier sports, news, talk and entertainment programming. The expected subscription pricing will be $13.99 a month for a bundled offering of XM NavTraffic and XM Radio.

"We at XM Satellite Radio are thrilled that Pioneer is offering the very first aftermarket navigation system with our XM NavTraffic service," said Roderick MacKenzie, director, Advanced Applications, XM Satellite Radio. "You can choose your destination on the new Pioneer system, and XM NavTraffic gives you in-depth traffic information about your personal route. You can find out how fast traffic is moving, where the congestion is, and how to steer clear of problems. XM NavTraffic is the most comprehensive traffic information service ever offered to U.S. drivers, and we're very excited to be working with our longtime partners at Pioneer to make it available with Pioneer's new AVIC-N2 navigation system. This is an incredibly powerful tool for drivers to avoid traffic."

The AVIC-N2 with XM NavTraffic is a multi-tasking information and entertainment system that combines a detailed traffic tuner (XM Digital Satellite Data & Audio Receiver(a)) with turn-by-turn route guidance navigation system, DVD/CD/MP3 player and vehicle dynamics monitor. The Pioneer DIN-size unit, meant to replace any existing in-dash car radio, is a revolutionary solution for drivers who spend more time than ever in their vehicle. The system provides far more than basic driving directions, offering millions of points of interest and alternate routes to avoid traffic jams.

The Navigation System

The AVIC-N2 provides accurate detailed route guidance for the entire United States and Canada including Alaska and Hawaii. Within seconds, the system's extremely fast processor calculates multiple routes and provides directions to any destination via electronic map and voice prompts.

Powered by TeleAtlas mapping, the system uses a massive 12-million points of interest (POI) database with more than 248 different categories so consumers can search for the nearest gas station, ATM or restaurant. As users are guided along their route, points of interest are overlaid onto the map, which is particularly helpful when driving in unfamiliar areas. Easy-to-recognize brand icons are used to identify hotels, restaurants, banks, gas stations and even specific chain store locations such as Chili's(R), Olive Gardens(R), 76(R) and Albertsons(R).

Utilizing 7.5MB of flash memory, the system can store miles of mapping information, allowing users to utilize its internal disc drive for audio or video entertainment to play DVD movies for back seat passengers or listen to an audio compact disc. Users also can store a frequently used path within a "home area," in which the system can display traffic information and points of interests without inserting the map disc.

Further aiding drivers, the AVIC-N2 guidance screens were graphically enhanced to look like highway exit signboards, communicating visual directions quickly and safely. Users can choose from five enhanced modes that can be displayed on the screen, including:

-- Standard map view mode;

-- Driver's view mode (3-D view of map);

-- Route view mode (split screen between map and list of upcoming streets);

-- Rear view split screen (split screen between rear camera view and overhead map);

-- Vehicle dynamics mode (performance gauges).

The system also includes a camera input so owners of large vehicles can view an image from a rear camera on the screen. This feature allows owners of SUVs and RVs to see a boat or vehicle they may be towing for added safety.

The Audio Video Entertainment System

The state-of-the art audio/video entertainment system provides full dual zone capabilities, as well as DVD video playback, single CD, MP3 CDs and AM/FM/XM satellite radio all with maximum power and sound performance.

"Pioneer's AVIC-N2 provides maximum flexibility and performance across all aspects of mobile entertainment for any driver. For example, a family driving from Los Angeles to San Francisco can have their entire route mapped in the memory of the navigation system and still entertain rear seat passengers with DVD movies for the length of the trip," said Townsen.

Much like its top-line headunit counterparts, the AVIC-N2 is a high quality audio system with MOSFET50 (50 watts X 4 amplifier), three pre-amp outputs and three band parametric equalizer. The system can be expanded with other sources such as XM satellite radio, CD changer, DVD changer and TV tuner. All sources are direct access using its touch screen display.

The Vehicle Dynamics Monitor

The importance of individuality among the youth "Tuner" market is part of today's car culture, which led Pioneer to add new "skins" to its vehicle dynamics gauge screens of the AVIC-N2. With a quick touch of the display, four different skins can be chosen enabling consumers to customize the screen to match the interior of their vehicle.

Proven to be a popular feature, the vehicle dynamics offer an easy, fun and accurate method to assess a car's performance with stock equipment versus aftermarket parts. The rich navigation features enable the system to monitor key performance attributes, provide users with vehicle dynamics in real time and perform peak holds so users are able to see and track their vehicle's performance.

Measurements contain simple features such as voltage, compass and clock as well as dynamic features including:

-- Acceleration to measure forward and backward G-Force;

-- Lateral G-Force to measure maximum cornering force;

-- Angular velocity to measure turn rate;

-- Slope to measure the incline.

Pricing and availability will be announced at the Consumer Electronics Show in January 2005.

(a)XM Satellite Radio audio service is available in 48 states, NOT including Alaska and Hawaii. XM NavTraffic is available in the 20 identified cities. Sold separately, Pioneer GEX-P10XMT traffic tuner and activation of XM NavTraffic service is required.

XM Satellite Radio

XM is America's number one satellite radio service with more than 2.5 million subscribers. Broadcasting live daily from studios in Washington, DC, New York City and Nashville, Tennessee, at the Country Music Hall of Fame, XM's 2004 lineup includes more than 130 digital channels of choice from coast to coast: 68 one-hundred-percent commercial-free music channels, featuring hip hop to opera, classical to country, bluegrass to blues; more than 40 channels of premier sports, talk, comedy, children's and entertainment programming; and 21 channels of the most advanced traffic and weather information for major metropolitan areas nationwide. As the official satellite radio network for Major League Baseball (MLB) and NASCAR, as well as ACC, PAC-10 and Big-10 collegiate football and basketball, XM Satellite Radio is the leader in sports radio programming offering thousands of live sporting events each year. XM also is the leader in satellite radio for the automobile market through partnerships with General Motors and Honda, among others. XM is available in more than 100 new car models for 2005. Consumers can experience over the Internet through XM Radio Online at http://listen.xmradio.com. XM recently launched XM NavTraffic, which provides current traffic information for vehicle navigation systems. For more information about XM, visit http://www.xmradio.com.