Pioneer's New BDR-S12J-X and BDR-S12J-B Blu-ray Disc Recorders Coming Next Month
Pioneer will release next month in Japan two new Ultra HD Blu-ray (UHD BD) playback compatible Blu-ray disc recorders for PCs.
The BDR-S12J-X and the BDR-S12J- BK models, are almost similar in terms of specs, except from the fact that the BDR-S12J-X supports an "audio CD check" function to enhamce playback of audio.
Both drives come bundled with PowerDVD 14 software for playback of UHD BDs on Windows 10 PCs (CPRM, AVCREC disc playback supported). They come with a SATA III interface, feature a dust-proof design optimized for quiet disc playback along with Pioneer's exlusive features such as:
Pioneer BD drive utility:

"auto setting" function
"viewing mode" suitable for movie and and music playback
"fast mode" emphasises on read / write speeds
"quality mode" optimized for reading / writing quality
"eco mode" for loweing power consumption

BD / DVD "PowerRead" function for reading scratched BD / DVD media
"PureRead4 +" function for reading scratched audio CDs
"RealTime PureRead" function for reading audio CDs (it reduces the the frequency of data interpolation in real time)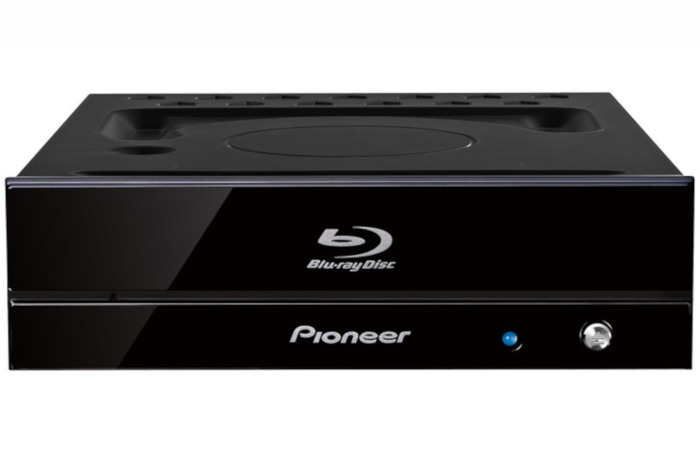 Both BD burners also support the followung read/write speeds:
Burning
16X BD-R SL
14X BD-R DL
8X BD-R TL
2X BD-RE/DL/TL
6X BD-R QL (Sony 4-layer 128GB BDXL supported)
4X M-DISC (BD) SL
8X M-DISC (BD) DL
6X M-DISC (BD) TL
16X DVD±R SL
8X DVD±R DL
6X DVD-RW
5X DVD-RAM
4X M-DISC (DVD)
40X CD-R
24X CD-RW
Reading
12X BD-ROM SL
8X BD-ROM DL
4X BD-ROM TL
16X DVD-ROM SL
12X DVD-ROM DL
40X CD-ROM
In addition, the "BDR-S12J-X" model has been furhter optimized for AV. It is equipped with the "audio CD check" function, which offers users the chance to check the playback quality of CD and accordingly set the drive's configuration in order to read the disc.
Estimated prices for the BDR-S12J-X and the BDR-S12J- BK drives are 37,000 yen and 23,000 yen, respectively.