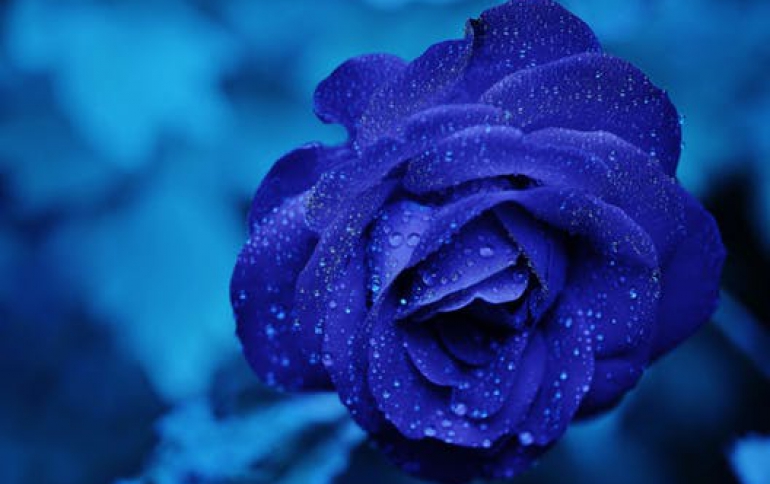 Plextor Europe announces PleXWriter PX-W4824A (48/24/48)!
Plextor Europe, one of the world's leading manufacturers of CD-ROM and CD-Rewritable drives, proudly introduces the new PlexWriter 48/24/48A. The PlexWriter 48/24/48A writes, re-writes and reads at a speed of respectively 48x, 24x and 48x and is equipped with an E-IDE (ATAPI) interface. With this system a complete CD can be written in less than 3 minutes! Patrick Peeters, sales and marketing manager at Plextor, says: "Speed is not everything. In the past the market has been driven by launching significantly faster drives, but now the incremental speed increases save only a few seconds on writing a whole CD.
"It is widely accepted that the faster the drive, the greater the number of errors - and so ultimately speed has to compromise quality. Therefore Plextor believes the speed plateau has been reached and the most important features to users are now quality, reliability, service and support."
Although the maximum reading speed of the drive is 48x, it will be factory set at 40x and includes a SpeedRead function that enables users to select the higher speed.
Patrick Peeters explains: "The reason we use this unique approach is to provide flexibility to customers: for the vast majority 40x is the ideal mix of speed/quality, but there are a small number that will require 48x. However, the increase in speed from 40x to 48x can increase the noise for any drive in the market. In extreme circumstances using high-speed reading, where the CD is severely scratched, it can explode in any drive and even cause injuries to the user. We have redesigned the PlexWriter 48/24/48A drive to strengthen the front bezel to prevent any injuries. To our knowledge, we are the only manufacturer in the market to have implemented this safety feature."
The PlexWriter 48/24/48A, capable of writing a complete CD in less than three minutes, is available in both black and white front panels.
It also features technology to optimise writing quality. Firstly, the black tray reduces writing 'jitter' because the black absorbs some of the diffused reflection that can influence writing quality, therefore creating a higher quality CD. Another new innovation is the optimised printed circuit board (PCB) that reduces 'jitter' and noise to produce higher quality results. The PlexWriter 48/24/48A makes use of BURN-Proof Technology, introduced by Plextor, putting an end to annoying Buffer Underrun errors. In addition, Plextor's unique PowerRec (Plextor Optimised Writing Error Reduction Control) technology helps avoid writing errors during high-speed CD-Recording by checking the quality of the CD media and automatically selects the optimum (maximum) writing speed, giving the highest quality results.
Plextor's VariRec (Variable Recording) technology, designed for audiophiles,is also included, enabling the user to select one of five tone settings to obtain a more personalised sound.
The PlexWriter 48/24/48A comes with a comprehensive support package consisting of a two-year warranty including free of charge on-site collect & return service for defective drives (within warranty) and local hotline support.
The PlexWriter 48/24/48A will be available in September 2002, both for retail and in bulk, for a price of 149 euro (retail trade price excl. VAT).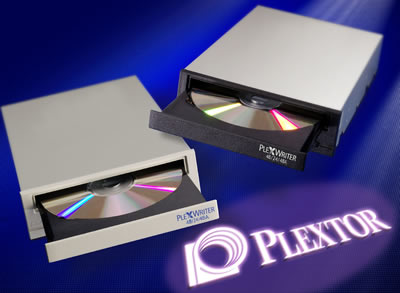 Product Specs:
• the fastest access time in the world: • 2-year warranty
• ultra-fast re-writable speed of 24x
• writing Audio CDs of high quality at 48x with CAV technology
• Available in both white and black
• Prevents Buffer Under Run Errors by using Burn Proof technology
• Simple firmware upgrade with FlashROM
• The improved version of Plextor's own PoweRec technology will optimise the speed and produce the highest quality for writing
• Variable recording levels with VariRec software, which makes individualised sound reproduction possible
• Mount Rainier Compatible
• 5 ultra fast CD-R discs in the Retail package
• 1 HS-RW disc in the Retail package
• Optimised data buffer of 4 MB
• Extended support for CD-R and CD-R/W media
• Support for "Over burning" up to 94.55 minutes
• The use of a black tray limits the possibility of C1 errors, which improves the writing quality
• The optimised print plate (PCB) limits internal murmur, with less jitter and, therefore, overall quality improvement as a result
• Adapted "writing power", depending on the temperature
• Qualified hotline support
• Special "On-Site Collect & Return service" for defective products
• Comprehensive software package (in the Retail version): Nero, InCD and Plextor's own utility software PlexTools. PlexTools offers the user a broad complement of functions, such as, e.g., MP3 encoding/decoding.