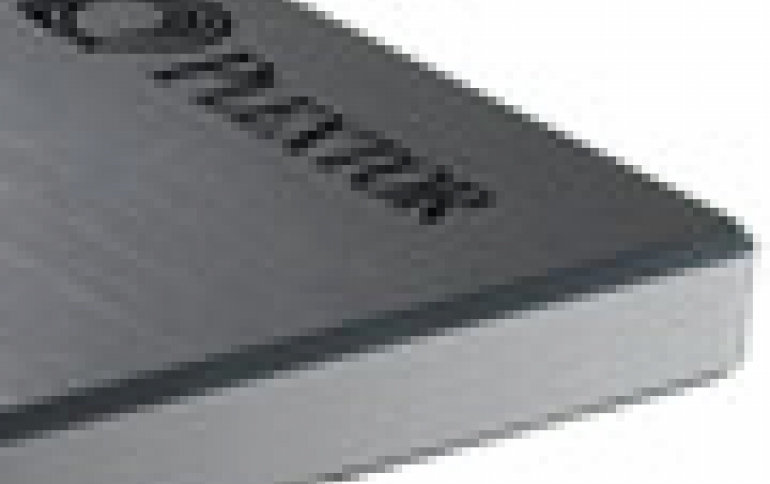 Plextor To Showcase 1Y NM Flash Based SSD at Computex 2013
Visitors of Plextor's booth at Computex will get a chance to preview Plextor 's new generation of SSDs using 1Y nm flash and to see the company?s current range of storage devices. Plextor will preview the next generation of solid-state drive. In addition to consumer SSDs and specialized solutions for industry and enterprise, the Plextor booth will house the first 1Y-nm flash based SSD.

The industry and enterprise products on display include the tiny eMMC, mSATA SSDs, and NGFF SSDs, and a 2.5-inch high endurance SLC SSDs. An extreme temperature resistant power protected MLC SSD will also be shown as a sample of the customized solutions available from Plextor. This drive is capable of delivering random maximum read/write speeds of 94,000/81,000 IOPS at temperatures between -40 and +85°C. The SSD utilizes tantalum capacitors to prevent data loss in the case of power interruption.

Consumer products on display include the 100K IOPS capable M5 Pro Xtreme, entry-level M5S, and the new M5M mSATA SSD.

Plextor consumer SSDs are among the most reliable in the industry with an annual failure rate of only 0.16%.

Besides Computex, Plextor will also make its debut appearance at this year's E3 Expo (Electronic Entertainment Expo), June 11-13, at the Los Angeles Convention Center.

Plextor's exhibit will feature a custom PC maker Maingear RAID 0 computer equipped with four 128GB Plextor M5 Pro Xtreme solid-state drives.

And as a post-E3 Expo grand finale, a drawing facilitated by PC Gamer (register to win www.facebook.com/pcgamermagazine or www.facebook.com/PlextorAmericas) will be held near the end of the month for the Plextor/Maingear RAID 0 computer. Some lucky gamer is going to be entitled to bona fide E3 Expo bragging rights.