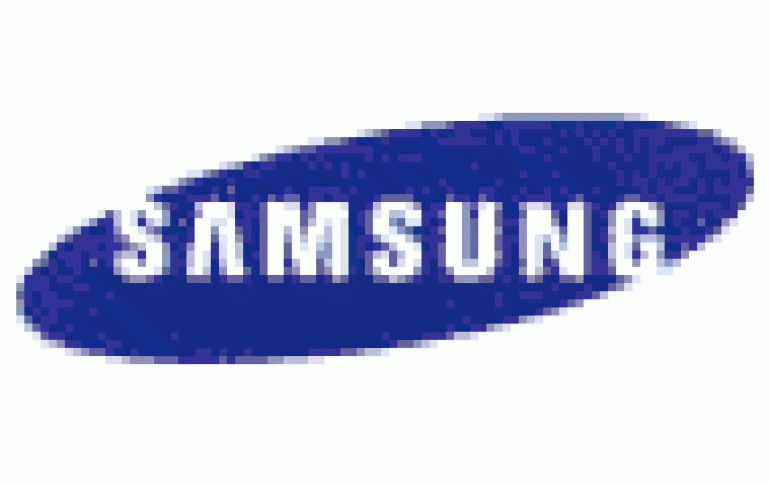 Samsung Elec. Unveils World's Highest-Capacity Smart Cards
Samsung Electronics Co., the world's largest maker of computer memory chips, has developed the world's highest-capacity "smart" cards with wide-ranging applications for high-end mobile phones.
The company said it introduced the three memory cards with smart-card functions at an industry trade fair, Cartes Paris 2004, with the aim of becoming the world's biggest smart-card vendor.
The products include a memory card equipped with a 128-megabyte NAND flash memory, a 1-megabyte NOR flash memory and a 512-kilobyte EEPROM (Electrically Erasable and Programmable Read Only Memory), the company said in a press release.
Used in mobile equipment, smart cards allow users to save personal information or conduct financial transactions. Traditionally, a smart card is built with an integrated-circuit chip that includes a fingernail-sized central processing unit, a memory chip and software.
Samsung Electronics, which is also the world's third-largest mobile phone maker, said it will use the highest-capacity smart cards in its third-generation (3G) handsets, which enable users to avail of high-speed wireless Internet access.
"As mobile phones are increasingly becoming all-in-one products capable of access to the Internet, mobile banking and gaming, the demand for high-capacity smart cards is rising," Chung Chil-hee, vice president of Samsung Electronics, said.
"The development is expected to help us gain the upper hand in the battle for core mobile phone components," Chung added.
Samsung Electronics is rapidly closing its gap with Motorola Inc., the world's second-largest mobile phone vendor, in a fierce competition for the No. 2 spot.
From YahooTech Asia