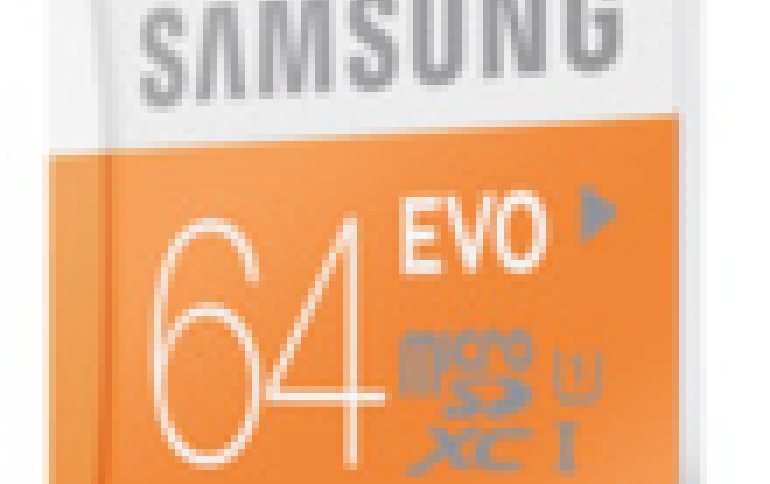 Samsung Introduces New Lineup of Memory Cards
Samsung Electronics is now shipping a new line of SD and microSD cards for digital imaging and mobile devices. The products will be available in PRO, EVO and Standard categories.
The PRO, EVO and Standard lineups are available in capacities from 4 gigabyte (GB) to 64GB. While SD cards are most often used in digital cameras, DSLR cameras and camcorders, microSD cards are mainly used in mobile devices such as smartphones and tablets, as well as certain cameras and camcorders with microSD card slots.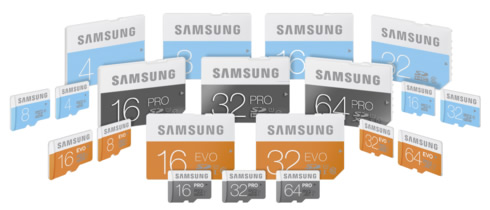 The new lineup of Samsung memory cards have newly designed exteriors and branding, with color choices for each category - silver for PRO, orange for EVO and blue for Standard. Each of the new memory cards also have printed white numbers that indicate the capacity of each card.
The PRO and EVO products both support Ultra High Speed (UHS-I) Grade 1 level performance and offer read speeds of up to 90MB/s and 48MB/s, respectively.
Samsung has designed the new memory cards to be waterproof, temperature proof, X-ray proof and magnet proof, allowing them to withstand some of the harshest conditions. All models are guaranteed to survive up to 24 hours in seawater and endure operating temperatures from -13°F to 185°F and non-operating temperatures from- 40°F to 185°F (-25°C to 85°C and -40°C to 85°C, respectively). Data in the cards will not be affected by the X-rays and resist up to 15,000 gauss magnetic force. Additionally, the SD cards can withstand the force of a 1.9 ton vehicle.
Samsung starts to offer the new memory cards today in Korea, U.S, China, Europe and other regions.