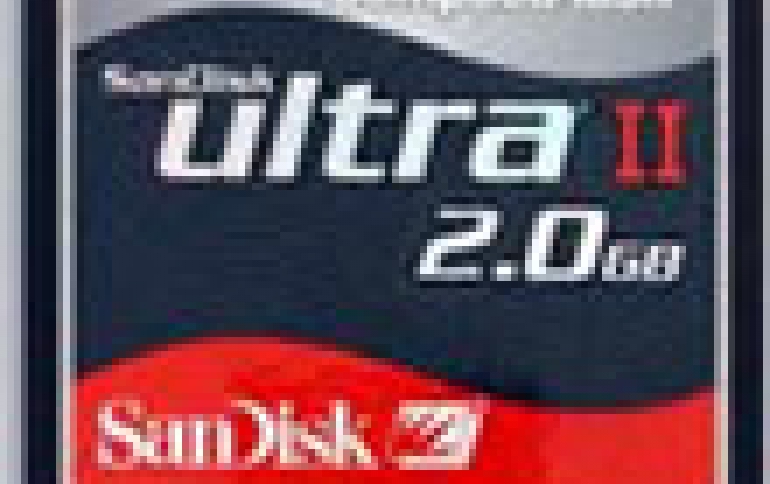 Sandisk announces new flash memory of 2GB
SanDisk announced the Extreme and SanDisk Ultra II flash memory cards, offering capacities of 2GB. The cards are targeted primarily at the professional digital camera and 'prosumer' market where 4 megapixel or higher resolution digital cameras require significantly faster digital film cards. Each card features a minimum write speed of 9 megabytes per second (MB/sec.) and a minimum read speed of 10MB/sec. Sold exclusively through photo retail channels, the 2GB SanDisk Extreme CompactFlash is the fastest and largest capacity Type I CompactFlash card. In addition, Extreme cards are designed to operate in a wide temperature range from –25 to 85 degrees Celsius, making them ideal for harsh shooting environments and punishing conditions such as when they are stored next to hot camera lights.

Each SanDisk Extreme card includes a protective carrying case and RescuePRO software to allow photographers to easily recover accidentally deleted images, lost digital images or data. RescuePRO is compatible with both Windows and Mac and requires no driver download or special card reader.

SanDisk Ultra II cards are available in consumer electronics stores and other retail channels. The cards are fully compatible and interchangeable with all CF digital cameras, card readers and adapters.

The price of the cards varies from $100 for the 256MB versions and $850 for the for the 2GB versions.

The 2GB capacity will be available at the end of Feb 2004.