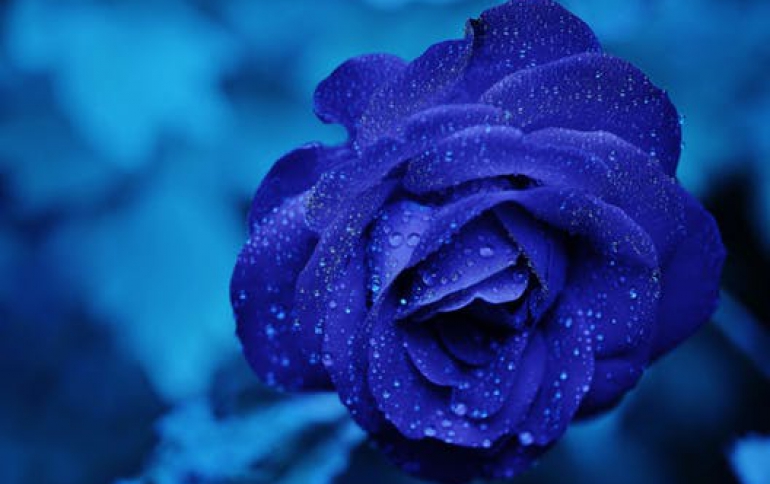 Sapphire Unveils Dual-GPU Graphics Card
Sapphire unveiled at Consumer Electronics Show the industry?s first dual-chip graphics card based on the Radeon X1950 Pro graphics processing units. The SAPPHIRE X1950 PRO DUAL promises stunningly fast gaming performance, comparable with ATI CrossFire dual GPU systems, together with industry leading image quality and High Definition digital video. The same thickness as a standard two slot graphics card, the SAPPHIRE X1950 PRO DUAL connects via a single PCI-Express x16 slot, bringing DUAL GPU performance to mainboards with only one PCI-Express connector, and opening up the future possibility of the world?s first Quad AMD GPU operation in an ATI CrossFire mainboard.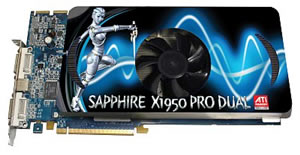 The SAPPHIRE X1950 PRO DUAL features a full 1Gigabyte of on board GDDR3 for the first time on a product and both cores operate with engine clock speeds of 580MHz and memory timings of 1400MHz.
The SAPPHIRE X1950 PRO series natively supports HDCP and features the ATI Avivo High Definition video and display technology, delivering a high quality home theatre viewing experience.
Sapphire's X1950 PRO DUAL promises stunningly fast gaming performance, but compared to Nvidia's GeForce 8800-series graphics cards, it lacks support for DirectX 10.
Sapphire did not provide pricing details for the Radeon X1950 Pro Dual 1GB, but said that it would be available at "breakthrough price-point". Expect Sapphire to ship the X1950 Pro Dual in February with an MSRP around $350-400.
Specification Summary
Chipset: 2 x ATI RADEON X1950 PRO
Engine clock: 580MHz
Shader units: 36 + 36
Pixel Pipelines: 12 + 12
Memory clock: 1400 MHz GDDR3
Memory interface: 256-bit
Memory Support: 1024 MB
Cooling Active dual slot cooling
Bus Interface: PCI-Express x16
Display outputs: DVI-I / DVI-I / TV out
Max 3D resolution: 2560x1600 (dual-link DVI)
1024 x 768 (TV out)
DirectX 9 ShaderModel 3.0
ATI Avivo