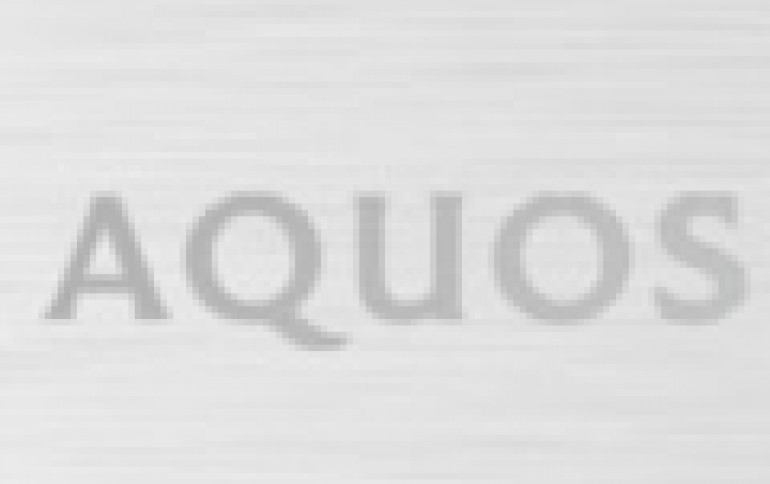 Sharp May Bring High-end TV Manufacturing to the U.S.
Sharp may resume marketing its own-brand televisions in North America as soon as this year.
The company, currently owned by Taiwanese, iPhone assembler Hon Hai Precision Industry (Foxconn), has abandoned the North American market after selling the rights to its Sharp and Aquos brand TVs to Chinese peer Hisense for five years starting in 2016.
But now, Foxconn's plans to invest in factories in the U.S. prompt a possible U-turn for Sharp in terms of its brand strategy. Hon Hai aims to produce TVs a plant to be built in the U.S. state of Wisconsin that will supply its own liquid crystal displays. Chairman Terry Gou announced plans for the factory in July 2017. The U.S. president has been invited to the factory's groundbreaking ceremony, scheduled for Thursday.
According to Nikkei Asian Review, Foxconn will try to build in the new U.S.factory high-end TVs, such as those with ultra-high-definition 8K displays or screens bigger than 55 inches, while leaving the mass-market small and midsize models to Hisense.
Foxconn has been trying to wrest its brand rights back from Hisense, suing the Chinese company in U.S. court last year for allegedly infringing its brand.
Sharp later dropped all the lawsuits and began negotiating with Hisense to seek a path back into the North American market. The Chinese company's acquisition in February of Toshiba's TV business appears to have helped ease its stance toward a resolution.