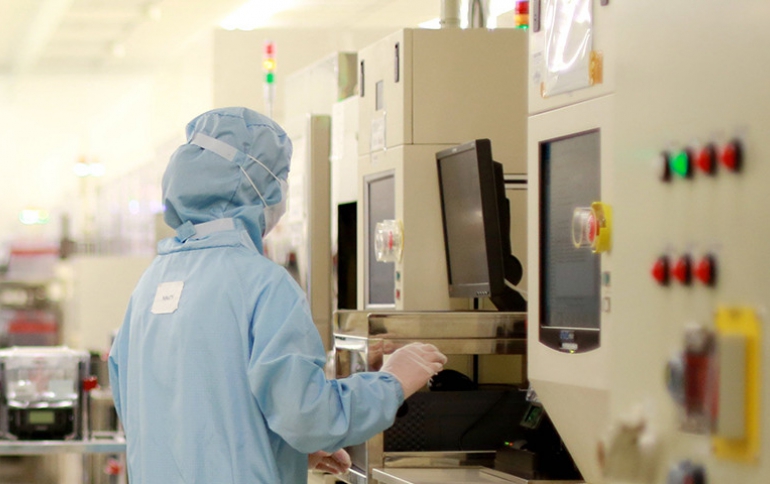 SMIC's Revenue Down in 2019
Semiconductor Manufacturing International Corporation (SMIC) recorded revenue of approximately $3.116 billion in 2019, compared to US$3,360.0 million in 2018,
with a gross margin of 20.6%.
Excluding the contribution from the Avezzano 200mm fab in 2019 and 2018 and the recognition of technology licensing revenue in 2018, SMIC's revenue increased by 1.4% to US$3,014.0 million in 2019 from US$2,973.1 million in 2018.
In 2019, the Chinese chip maker recorded net profit attributable to SMIC of US$235 million and a historical high EBITDA (earnings before interest, tax, depreciation and amortization) of US$1.37 billion.
Contribution from Mainland China and Hong Kong, United States of America and Eurasia represented 59.5%, 26.4% and 14.1% of the company's revenue, respectively.
Net profit attributable to SMIC was $235 million in 2019; profit before tax, interest, depreciation and amortization was $1.37 billion, a record high.
SMIC said that customer demand remains strong. The company continued to expand its product portfolio and mature specialty process technology applications, focusing its efforts on image sensors, power management, specialty memory, fingerprint sensors, Bluetooth and other product technology platform. Mass production for SMIC's first generation of 14nm FinFET technology commenced, contributing approximately 1% of wafer revenue for the fourth quarter of 2019, and is expected to steadily ramp up in 2020.
SMIC said it has diversified its customer base in order to capture the business opportunities brought by applications such as 5G, Internet of Things and automotive electronics.
SMIC plans to commence a new round of capital expenditures and gradually expand production capacity in 2020. By the end of 2019, the company's cash-on-hand and financial assets (excluding restricted cash) was approximately US$4.6 billion, and net debt to equity ratio was approximately –6%. In February 2020, the company completed the issue of 5-year corporate bonds and raised approximately US$600 million in the global capital markets.
Despite the complex macro environment globally, SMIC expects the emergence of 5G and artificial intelligence to stimulate market demand for semiconductors.