16. DVD+R DL - Page 1
- Writing Tests
We burned some DVD+R DL and DVD-R DL discs with data content. For this task, we used "Create Data Disc" from Nero CDSpeed in order to fully burn the discs.
Mitsubishi Chemicals DVD+R DL 8X
The specific DL disc from Mitsubishi Chemicals is certified for 8X burning, one of the few if not the only one. According to the graph, the writing strategy is Z-CLV. The reported time of 17:03min is quite fast and is due to the fact that writing at 8X is done over the greater part of the disc's surface.
Mitsubishi Chemicals DVD-R DL 4X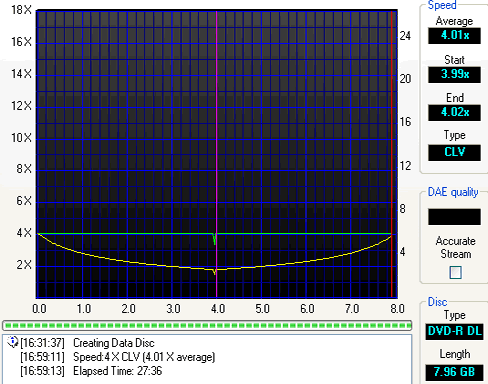 This disc, according to the manufacturer, is certified for 4X recording, the speed that the SONY drive burned it at. The writing strategy here is CLV.
Traxdata DVD-R DL 4X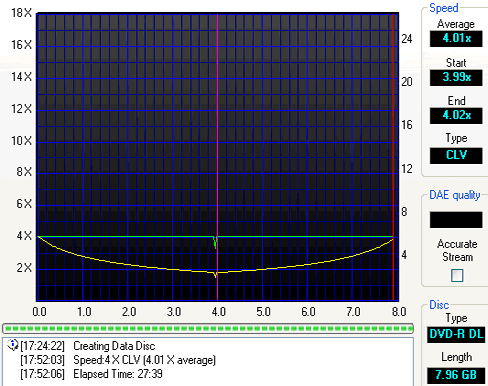 The specific disc is certified for 4X writing and it was burned at that speed by the SONY drive. According to CDSpeed, the writing strategy was the CLV.