2. Retail package
SuperTalent provided us with the retail package of the MegaScreen MP3 Player (2GB). Its retail price is around ~US$70. The retail kit is small and well packaged.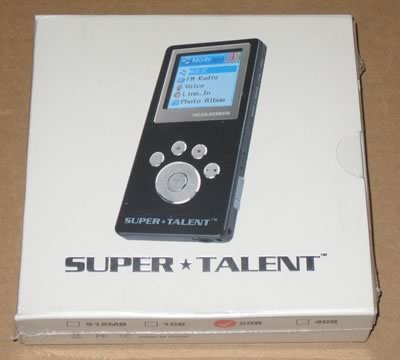 After opening the package, we find the MP3 player in a book-like enclosure.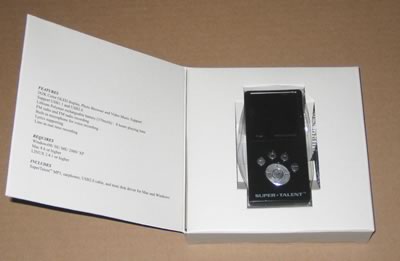 The retail package is complete. There is a Line-In male-to-male cable, a pair of earphones, a miniUSB-to-USB cable, two printed manuals in different languages and an 8cm CD-ROM with utilities and related software.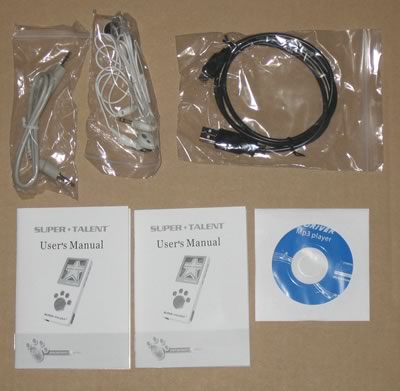 Moving on to the player itself, it is very small. The device has apart from the 262K OLED screen, several buttons that are used to control the basic functions of the player.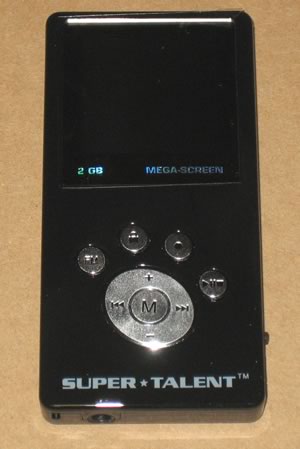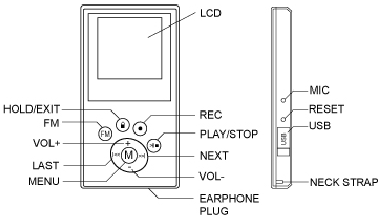 At the right side, there is the USB port for connecting with a PC, as well as a reset hole and microphone input.