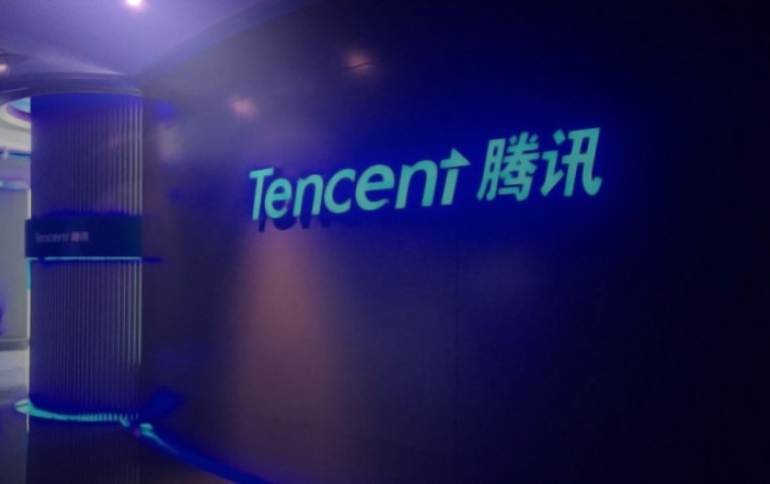 Tencent Reports Profit Boost On Non-gaming Business
China's Tencent Holdings delivered s profit recovery in the third quarter, thanks to a boost from businesses outside its core gaming division.
The world's largest gaming company on Wednesday reported a 30% jump in net profit to reach 23.3 billion yuan in the third quarter.
The company's revenue reached 80.6 billion yuan, up 24% from a year ago.
In the third quarter, smartphone games revenues grew 7 percent year-on-year and 11 percent quarter-on-quarter to 19.5 billion yuan, mainly due to contributions from new games. But PC games revenue dropped 15 percent year-on-year.. Online gaming makes up roughly 40% of Tencent's total revenue.
Tencent, the operator of the China's popular instant messaging app WeChat with 889 million monthly active users, enjoyed a 47% year-on-year growth in its online advertising revenue, which reached 16.2 billion yuan in the July-September period. The company also said that its financial results were attributed to stronger sales in payment-related services and clouding computing.
"During the third quarter of 2018, we registered strong operating results in our businesses and maintained healthy financial metrics," said Mr. Ma Huateng, Chairman and CEO of Tencent. "Our advertising, digital content, payment and cloud services sustained robust activity and revenue growth, and now account for the majority of our revenue. For our game business, we implemented stringent self-imposed limitations on games playing by minors, which we believe put the game industry on a healthy and more solid foundation for future development. At the end of the quarter, we upgraded our organisation to help enterprises and various industries to benefit from the new trend of industrial internet through digitisation and technology innovation, and to provide consumers with better integrated entertainment and social experiences, as well as to unify our advertising sales platforms. We believe this strategic organisational upgrade will position us well for future long-term growth."
Tencent is also the biggest backer of Meituan, a food delivery and local services giant that held its initial public offering in September and provides another avenue to reach consumers.
The company's quarterly profit declined for the first time in 13 years last quarter, after Beijing suspended new game licensing. This means that Tencent has been unable to make money off global hits Fortnite and PlayerUnknown's Battlegrounds. Tencent president Martin Lau had no news on China's gaming regulation raised margin pressure concerns.
"We are waiting for the government to start the approval process," Lau said on an earnings call.
Despite the freeze on new games in China, Tencent said it released 10 titles in the quarter, including through "persuading" small studios with approved games to let Tencent publish them, chief strategy officer James Mitchell said.
The company said that in overseas markets PUBG Mobile has become the second most popular smartphone globally (excluding China) as ranked by monthly active users, while Mitchell said Tencent was also seeing more first-time female gamers.