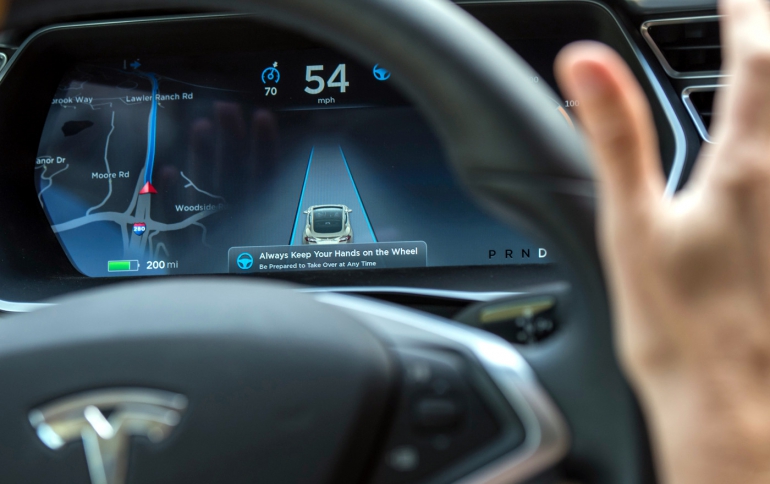 Tesla Lowers Price of Autopilot Upgrade
Tesla is offering to all customers who bought a Tesla before this week's price decrease the chance to buy the Autopilot or Full Self-Driving capability for half of what those features would normally cost after initial purchase.
Autopilot, which enables automatic steering, accelerating and braking, normally costs $4,000 after delivery and Full Self-Driving normally costs $7,000 after delivery. Full Self-Driving capability includes Navigate on Autopilot, Advanced Summon, Auto Lane Change, Autopark and, later this year, will recognize and respond to traffic lights.
Any Tesla customer who bought a Tesla prior to this week's price adjustment will be able to upgrade to Autopilot for $2,000 or Full Self-Driving capability for an additional $3,000. In other words, for a Tesla customer who previously hadn't purchased Autopilot plus Full Self-Driving, they will soon be able to do so for $6,000 less than before. Customers who previously purchased Full Self-Driving will receive an invitation to Tesla's Early Access Program (EAP)
Beginning next month, any existing Tesla customer who wants to upgrade to Autopilot or Full Self-Driving capability will be able to do so with a one-click payment.