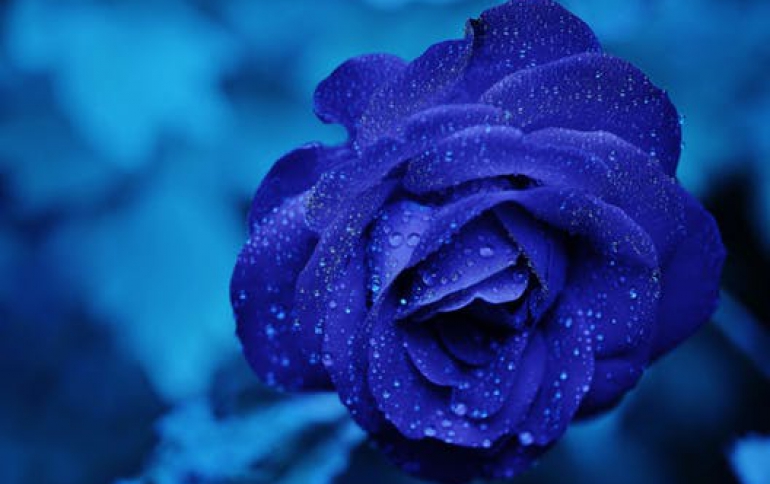 Toshiba Announces Portable and Stylish 17" Notebook
Available in Select Colors, Satellite M60 Notebook Series Starts at 7.3 Pounds, Offering Portable Desktop Power and Multimedia Performance Toshiba's Digital Products Division, a division of Toshiba America Information Systems Inc. and provider of industry-leading portable computers, projectors and other mobile-related services and products celebrating Toshiba's 20th anniversary of the first mass-marketed laptop computer, today announced the Satellite(R) M60 series, a 17-inch diagonal widescreen notebook PC that starts at 7.3 pounds(1) and is designed for students and other consumers who want desktop computing power and multimedia performance in a mobile form factor.

The Satellite M60 series is available from ToshibaDirect.com in a choice of three attractive colors -- sunlight copper, peacock blue and mist gray. Select models are also available at major consumer electronics and computer stores nationwide.

The Satellite M60 series notebook features:

-- a 17-inch diagonal widescreen WXGA display with optional TruBrite(TM) technology;

-- a choice of DVD SuperMulti Double Layer drive compatible with current DVD formats that nearly doubles a recordable DVD's storage capacity in DVD+R format, or a CD-RW/DVD-ROM drive;

-- 40GB to 100GB 5400 rpm hard drive(2) for faster access to stored files;

-- a full-sized keyboard including numeric keypad;

-- and built-in harman/kardon(R) stereo speakers and SRS(R) TruSurround XT(TM) technology for a rich audio experience.

The Satellite M60 notebook series is available from ToshibaDirect.com in configurations ranging from Intel(R) Celeron(R) M 360 to Intel Pentium(R) M 780 processors(3), expandable hard drives(2) from 40GB to 100GB, and from 256MB to 2048MB memory(4). Some models feature the 5-in-1 bridge media adapter and Express Media Player for one-touch CD/DVD playback. Models feature Microsoft(R) Windows(R) XP Home Edition or Microsoft(R) Windows(R) XP Pro. Estimated single unit prices start at $1,349(6).

"The Satellite M60 notebook series produces brilliant images, crystal-clear sound and impressive power that adds up to a premium entertainment experience that you can take with you," said Taro Hiyama, vice president of marketing, Digital Products Division, Toshiba America Information Systems. "It is an ideal notebook for anyone who wants affordable desktop power and a stunning 17-inch diagonal widescreen that's also mobile."

The Satellite M60 series includes integrated 802.11b/g wireless(7) and Toshiba ConfigFree(R), an intuitive graphic connectivity management utility designed to simplify the connectivity experience when using both wired and wireless Internet.

Included Microsoft(TM) Office OneNote(TM) 2003 software enables users to better capture, organize, find and share notes gathered from e-mail, meetings, presentations, classes, the Web and other sources. OneNote captures virtually any type of information -- ranging from typed notes to audio -- in a single convenient place.

The Satellite M60 series notebooks come with one-year limited warranties with Toshiba's premier global service for the mobile computing user. Customers can choose from several service options, including extended limited warranties, carry-in support at Authorized Service Providers throughout the country for same-day or next-day service, or utilizing any of more than 3,000 UPS Stores for packaging and delivery of the product to a centralized Depot for 24-hour service turnaround.

A 30-day free trial of MyConnect(TM) Internet Access Service (www.toshibamyconnect.com) is included, providing notebook computer users unlimited Internet access in hotels, airports, restaurants, bookstores, etc. via Wi-Fi(R), broadband cable or dial-up connection.

A 30-day complimentary trial of McAfee VirusScan 2005 and McAfee SecurityCenter, as well as trial offers of Napster(R) Digital Music Service and Microsoft Office, are also included.

Accessories for the Satellite M60 series are available from ToshibaDirect.com and include the Toshiba Primary High Capacity Li Ion 12-cell battery pack, Toshiba Executive SlimLine carrying case and USB Ultra-Mini Retractable Scroller Mouse.

The new Satellite M60 notebooks series is currently available from ToshibaDirect (www.toshibadirect.com) and in select configurations from major consumer electronics and computer stores nationwide. The Satellite M60 notebooks available through ToshibaDirect are build-to-order models, allowing users to choose their configurations accordingly.