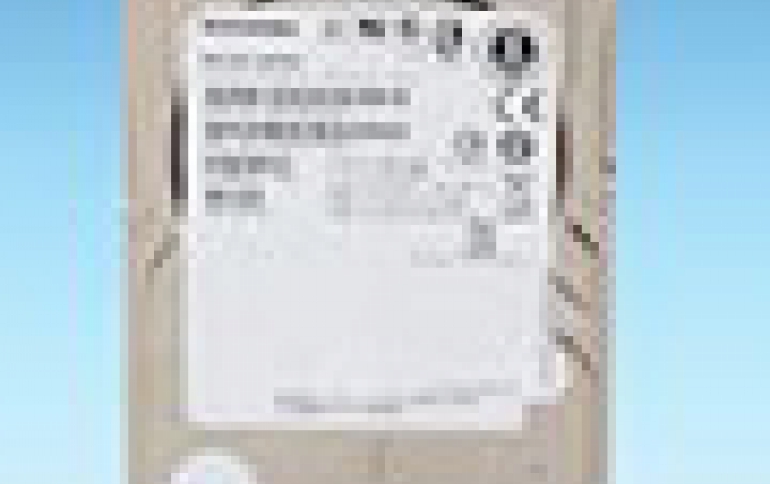 Toshiba Introduces 300GB Small Form Factor 15k RPM HDD
Toshiba's Storage Products Business Unit today announced the Toshiba MK01GRRB/R series HDD, a 300GB 2.5-inch enterprise-class drive with a 15,000 RPM spin speed and a 6Gb/s SAS interface. In addition, the Toshiba MK01GRRR models offer drive-based encryption to help companies manage data security.
Toshiba's third generation 2.5-inch 15,000 RPM enterprise drives leverage an enhanced power condition state that reduces drive spin in idle states, significantly lowering power consumption.
The Toshiba MK01GRRR drive also features self-encryption technology designed to the Trusted Computing Group (TCG) "Enterprise SSC" specification. SED technology provides complete data security throughout the drive's usable life cycle - with no performance impact - and enables organizations to crypto-graphically erase protected data securely, enabling the ability to return, service, repurpose, or retire drives without lengthy data overwrite operations or physical destruction of the drive.
The Toshiba MK01GRRB/R series is scheduled to begin volume shipments in Q1 2012.
Specifications
Model number
MK3001GRRB/R
MK1401GRRB/R
Maximum capacity (formatted)
300GB
147GB
Rotational speed
15,000 RPM
Average seek time (ms)
2.7 read / 3.0 write
Interface
6Gb/s SAS
Self-Encrypting Drive
Yes (MKxx01GRRR models)
External dimensions (WxDxH mm)
69.85x100.45x15.0
Weight (g)
225g (max)
Power (Ready)
4.5 watts
4.3 watts

Temperature

             Operating

             Non-operating


5 to- 55°C

-40 to +70°C

Altitude

             Operating

             Non-operating


-305 to 3,048m

-305 to 12,192m

             Operating

             Non-operating

(0.6mm )5-20 Hz/(1.0G) 20-300 Hz

(3.1mm) 5-20 Hz/(5.0G) 20-300 Hz

Shock resistance:

             Operating

             Non-operating


100G (1ms)

400G (1ms)