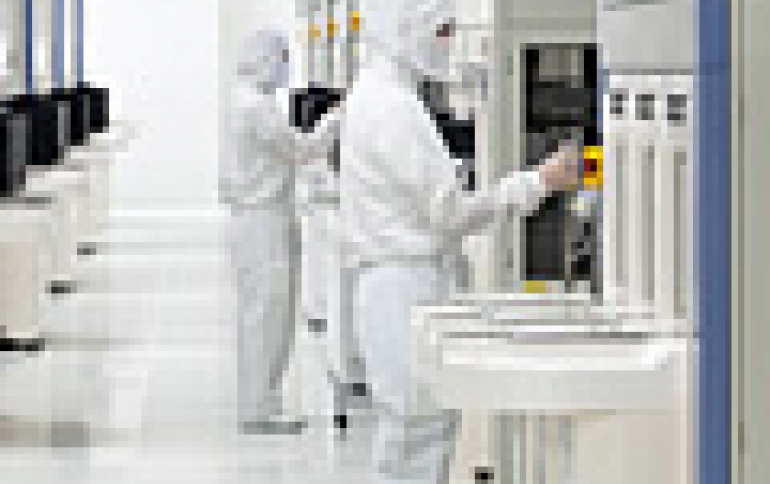 Toshiba Memory Accelerates 96-layer 3D flash Memory Production, Sticks with IPO Plans
Memory partners Toshiba Memory and Western Digital have started mass production of advanced 3D NAND this month at the new line in Yokkaichi in central Japan, seeing high demand for memory products.
The companies today celebrated the opening of a new state-of-the-art semiconductor fabrication facility, Fab 6, and the Memory R&D Center, at Yokkaichi operations in Mie Prefecture, Japan.
Toshiba Memory started construction of Fab 6, a dedicated 3D flash memory fabrication facility, in February 2017. Toshiba Memory and Western Digital have installed their fifth manufacturing line for key production processes including deposition and etching. Mass production of 96-layer 3D flash memory utilizing the new fab began earlier this month.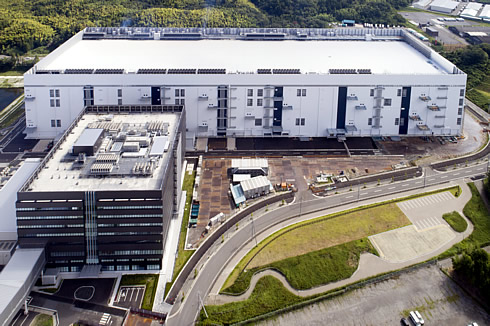 The two companies are also building a new memory chip plant in Kitakami in northern Japan.
The new production lines will make advanced 3D NAND chips, with a stacked cell structure giving them far more storage capacity than conventional planar chips.
Commenting on concerns about falling memory chip prices, the chief executive of Toshiba Memory Corp reaffirmed the company's plan to go public in two to three years.
"Prices fluctuate in the short term to reflect the demand-supply balance," Toshiba Memory CEO Yasuo Naruke said.
"But we are addressing long-term demand" driven by increasing amounts of data storage due to the rise of powerful smartphones and efficient data centers, he said.
"No changes to our plan, to aim for an IPO in 2-3 years," Naruke said.
Oversupply has weighed on NAND flash memory contract prices, resulting in an average drop of 15 to 20 percent in the April-June quarter, according to market research firm TrendForce.
Toshiba and Western Digital held a combined 33.8 percent NAND market share in terms of revenue in the April-June quarter, trailing Samsung Electronics' 36.4 percent, according to TrendForce.
Toshiba Corp sold Toshiba Memory in June to a consortium led by Bain Capital LP, which also included Apple, South Korean chipmaker SK Hynix, Dell Technologies and Seagate Technology
Escalating trade friction between the United States and China is also adding to uncertainty over the flash memory market. Washington plans to impose 10 percent tariffs on about $200 billion worth of Chinese imports from Sept. 24, including some electronic components.
"The impact of the first two rounds of tariffs was small, but the latest round could affect various set products that use our memory chips," Naruke said of the trade measures.
Toshiba Memory and Western Digital also celebrated the opening of a new Memory R&D Center, at Yokkaichi operations in Mie Prefecture, Japan.
The Memory R&D Center began operations in March of this year, and will explore and promote advances in the development of 3D flash memory.