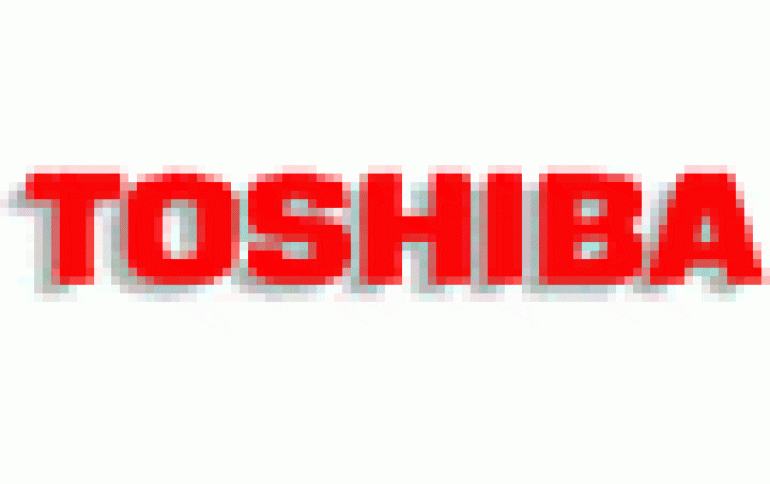 Toshiba Settles Suit With Flash Memory Inventor
Toshiba has said it will pay to settle a dispute with an engineer who says he developed lucrative flash memory chips and has campaigned for Japanese firms to treat inventors better. Toshiba said Thursday it will pay 87 million yen (745,000 dollars) to former employee Fujio Masuoka, 63, who is now a professor at Tohoku University.

Masuoka had initially said he deserved eight billion yen in compensation but brought the claim down to one billion when he filed the lawsuit in 2004.

Masuoka said that while working at Toshiba he developed two types of flash memory in 1980 and 1987 from which the company obtained 41 patents. Flash memory chips are used to store data inside cellphones and other equipment.

The case was one of a series of lawsuits by inventors who said that Japanese companies, which traditionally stress teamwork, had failed to award individual innovation.

Masuoka complained Toshiba had given him only six million yen extra when he retired to reward him. He said his lawsuit was to win greater respect for Japanese engineers.

"The sum is not so satisfactory when compared with what I had demanded but, if I take into account that I had been given six million yen as the reward, it is a big step forward," he told reporters.

"The court has helped establish a reward system encouraging inventors. It was such a significant settlement.

"After I filed the lawsuit, a growing number of Japanese companies have been highly rating engineers," he said. "Right treatment of engineers can help advance Japan's industry."

In a landmark case, the Tokyo District Court in 2004 ordered Nichia Corp. to pay a record 20 billion yen to Shuji Nakamura, inventor of the revolutionary blue light-emitting diode (LED).

Nakamura, whose invention is used worldwide in cellphones and other applications, left Japan after his feud to become a professor in the United States.

Toshiba said in a statement that it reached the settlement with Masuoka through court arbitration.

"Toshiba appreciated the substantial degree to which the settlement recommendations by the Tokyo District Court took into consideration Toshiba's policies and arguments in respect of compensation for employees' inventions," it said.