Toshiba XG6 1TB SSD review
7. PCMark 8, PCMark 7
We continue with the PCMark 8 Storage benchmark, which uses traces recorded from Adobe Creative Suite, Microsoft Office and a selection of popular games. Unlike synthetic storage tests, the PCMark 8 Storage benchmark highlights real-world performance differences between storage devices.
We ran the storage benchmark test suite. After an initial break-in cycle and three rounds of the testing, we are given a file score and bandwidth amount. The higher the score/bandwidth, the better the drive performs.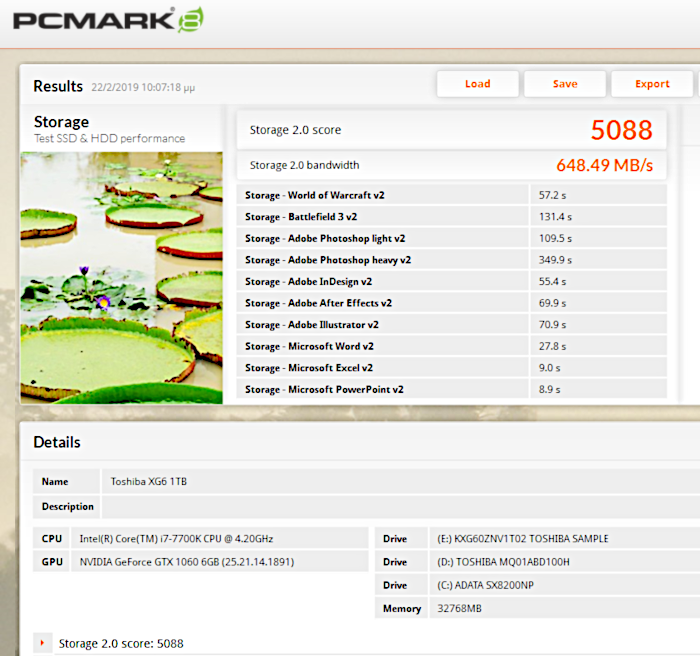 The 5088 points scored by the Toshiba XG6 1TB SSD and the average bandwidth of 678.5 MB/s were enough to bring the drive in the pole position of the test.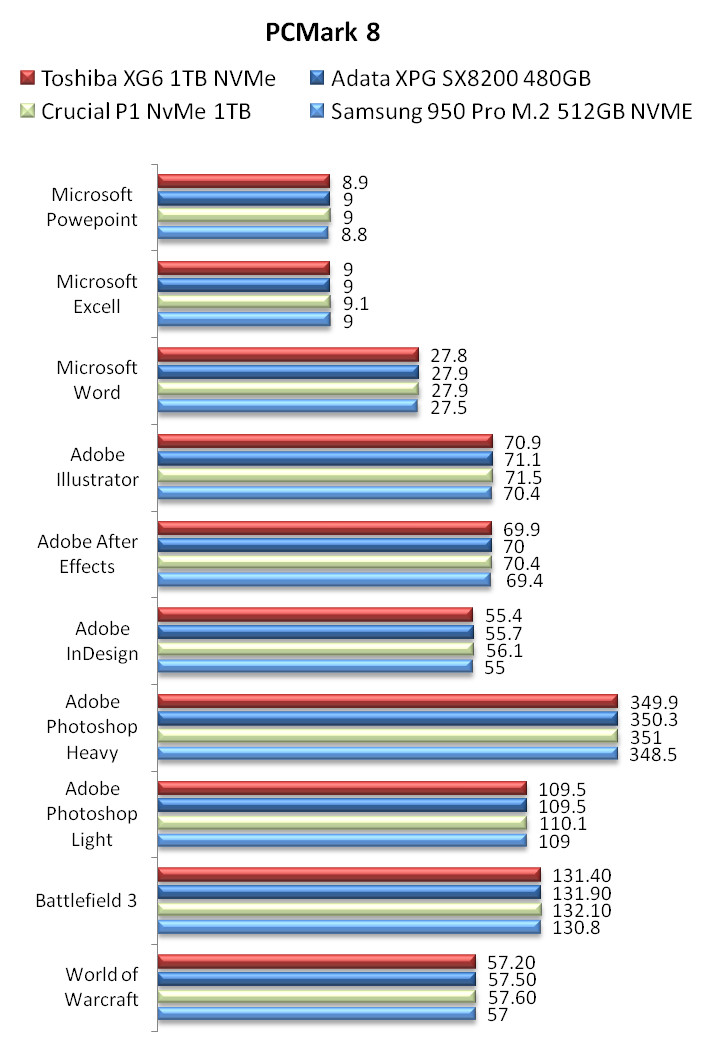 The older PCMark 7 Secondary Storage benchmark module offers a real-world application measurement approach to testing. The benchmark offers a trace-based measurement of system response times under various scripted workloads of traditional client / desktop system operation. From simple application start-up performance, to data streaming from a drive in a game engine, and video editing, these tests illustrate the performance profile of SSDs in a consumer PC usage model.
This time the XG6's NVMe-based competition scored higher at the seconday storage test: