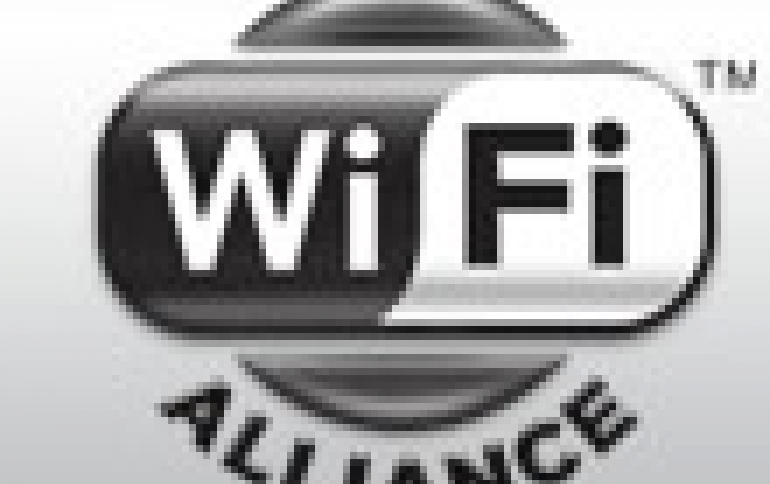 Wi-Fi Alliance Enhances Wi-Fi CERTIFIED Wi-Fi Direct
The Wi-Fi Alliance has made changeds to its Wi-Fi Direct certification program, allowing the easier linking of two devices outsdide a LAN range. The added optional features in the certification enhance the usefulness of the peer-to-peer technology. Devices certified to support the new services can now "discover, connect and do" in a single step, and immediately implement interoperable services for several common tasks.
Underlying the enhancements is a new application service platform designed to make it easier for the industry to develop new applications to operate over Wi-Fi Direct connections by providing a common approach to service discovery and onboarding. Products supporting the Wi-Fi Direct Toolkit will offer a developer interface to the platform for use when building applications to run on Wi-Fi Direct connections. Rather than relying on the user to configure a connection before using an application, an application itself will be able to initiate a Wi-Fi Direct connection between devices from various brands.
Four services are now certified in the program:
Wi-Fi Direct Send - One or more devices can quickly send and receive content with minimal user interaction
Wi-Fi Direct Print - With a single command, print documents directly from a smartphone, tablet or PC
Wi-Fi Direct for DLNA - Devices supporting DLNA interoperability guidelines discover each other before connecting to stream content
Miracast - Now, devices can implement the updated device and service discovery mechanisms of Wi-Fi Direct to enable screen mirroring and display in one step

The Alliance is providing vendors with applications for each of the four services, so essentially all they'll need to build is the user interface. But the group is also going to provide a toolkit for building similar capabilities for other processes in a standard way.
ABI Research estimates that two billion Wi-Fi Direct devices have been shipped to date, and that 81 percent of all Wi-Fi devices will be Wi-Fi Direct-enabled by 2018. The list of Wi-Fi CERTIFIED Wi-Fi Direct products includes a range of televisions, mobile phones, printers, PCs and tablets, as well as silicon from all major Wi-Fi chipset vendors.
The first products to support the new service enhancements, and which comprise the test suite for interoperability certification, include:
Google Nexus 10
Marvell Avastar 88W8797 802.11 a/b/g/n Reference Design
Mediatek MT6592+6625 Phone
Qualcomm Snapdragon 800 based Linux Android System with XSPAN 802.11n Connectivity
Realtek 2x2 11a/b/g/n/ac MiniCard
Seiko Epson 100-120v, 100w, WFDS PWG Raster Print Service Reference Design