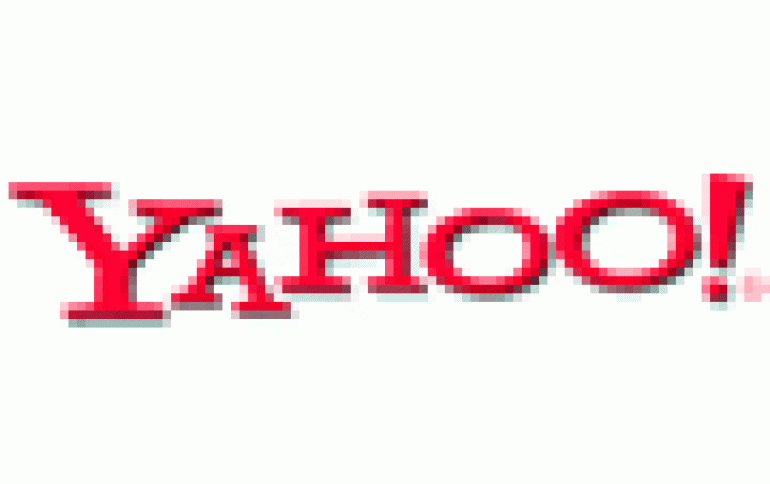 Yahoo! Music partners with Sonic and Nero
Sonic AuthorScript and Nero's AAC Encoder/Decoder will be implemented in Yahoo! Music platform. Sonic Solutions announced that it has entered into a multi-year license agreement with Yahoo! Inc. in which Yahoo! will embed AuthorScript Music, Sonic's digital music CD/DVD burning and ripping engine for music in both its current music applications, Yahoo! Music Engine and Musicmatch Jukebox 10.

"Because Yahoo! Music services are so widely used, Yahoo! required a burning engine that was fully featured, easy to integrate, and that allowed them to release new versions quickly," said Jim Taylor, senior vice president and general manager of Sonic's Advanced Technology Group. "With its support of all major audio formats, built-in support for new models of CD and DVD drives, and a small footprint for fast downloading, Sonic AuthorScript is an ideal solution for Yahoo!."

AuthorScript Music is based on Sonic's AuthorScript CD/DVD formatting and burning engine and provides Yahoo! Music with over forty music-centric features that have been built for online music service providers and audio application developers. Highlights include a small 1MB footprint for significantly faster downloading than competing solutions, MP3 CD support that allows Yahoo! Music users to create CDs that can be played in MP3 CD players, and SilentSelect(TM) technology that automatically supports CD/DVD burning and playback in new drives as they become available.

In addition, Nero has forged a partnership to provide users premium quality music experiences via AAC.

Advanced Audio Coding (AAC) is a wideband audio coding algorithm that exploits two primary coding strategies to dramatically reduce the amount of data needed to convey high-quality digital audio. Nero's proprietary AAC Codec is built on proven proficiency in AAC technology, but goes much further with significant efficiency and quality enhancements.

"Nero's innovative enhancements of AAC are among the best in the market and have raised the bar of standards-based digital media," said Dave Goldberg, Vice President and General Manager, Yahoo! Music. "We think users will really enjoy the benefits of managing their music in AAC, especially as the adoption of AAC continues."

"We are honored that Yahoo! chose Nero's AAC codec to support users of its new music client application," said Udo Eberlein, President of Nero Inc. "This partnership is important to us as it validates all of the hard work that our engineers put in to our products."