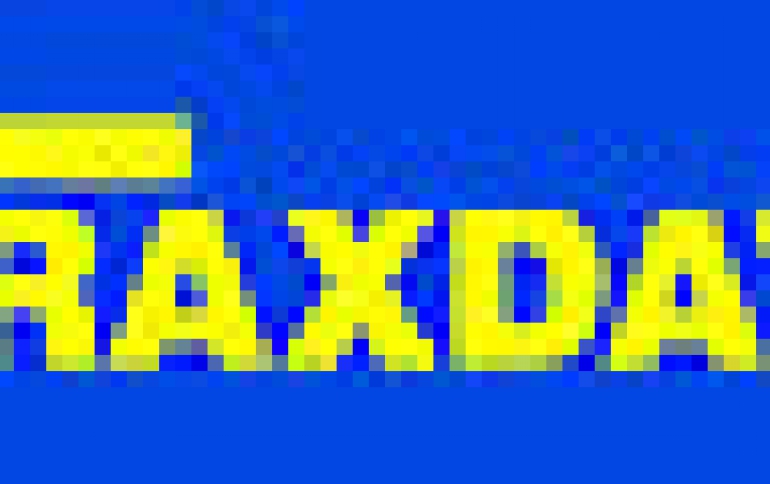 8x DVD-R and 4x DVD-RW by Traxdata
Traxdata has become the first brand in Europe to launch the much awaited DVD-R 8X and DVD-RW 4X media, providing users with faster and more reliable solutions. Traxdata introduces the much awaited DVD-R 8X certified media, a reliable and flexible storage solution designed to fulfill any recording need. As with the introduction of the DVD+R 8X media, Traxdata is again the first brand in Europe to bring DVD-R 8X media to the market. As well as the release of the DVD-R 8X media, Traxdata also introduces the DVD-RW 4X media. The Traxdata DVD-RW 4X media is the ideal solution for those who need to record data, information, images, and video on the same medium again and again.

Traxdata DVD-R 8X

The Traxdata DVD-R 8X certified media is a sophisticated optical disk featuring an innovative technology. The Traxdata DVD-R 8X media allows you to write and reproduce your CD's and DVD's at fast speeds while still maintaining high quality standards and excellent audio/video performance.

Thanks to its superior storage capacity (4.7 GB) and a writing speed of up to 88 megabits per second, you will be able to store a film or a music compilation on the disc in less than 9 minutes. Moreover, you can access the stored data up to 1 million times without damaging the stored contents.

The writing surface of the Traxdata DVD-R 8X media consists of a specialized organic dye that minimizes errors during the writing phase, providing excellent reproduction quality.

The Traxdata DVD-R 8X certified media will be available in a number of different packaging options - Jewel Case, DVD Box and Cake Box (10 and 25). By offering DVD Box packaging, Traxdata has responded to consumer demand as the DVD Box offers a more convenient, durable and safe storage solution in comparison to the standard jewel case. The Cake Box packaging option is dedicated to those who use large quantities of optical media and are looking for more economical packaging.

Traxdata DVD-RW 4X

Traxdata has extended its recordable DVD range with the new DVD-RW 4X media - a new, flexible, and fast storage solution allowing you to record high-quality audio and video files, compatible with AV (audio & video) and PC systems.
High quality recording is guaranteed even after 1000 writing cycles and reproduction is compatible with all the DVD readers and the DVD-ROM systems available on the market.