be quiet! Dark Rock Pro Elite
4. Conclusion
be quiet! air cooler lineup continues to grow with the introduction of the Dark Rock Pro Elite model, which according to be quiet! will manage to perform and deliver the best they can get from an air cooler and we can say we tend to agree. This product has the exactly same heatsink as the Dark Rock Pro 5 product, however, it has two 135mm fans, whereas the Dark Rock Pro 5 has one 120mm and one 135mm. Another major difference is that the front 135mm fan has a slide-up mechanism that allows you to move up the front fan and therefore get higher memory module clearance. We liked that feature since the distance between the fan and the memory module is not fixed like with other CPU coolers and you can go as low as touching the memory modules and have the best possible airflow. While this approach is very nice to have, there is a slight disadvantage, you will hide the memory modules since the front 135mm is massive. To counterpart this "issue", be quiet! has introduced a square ARGB lighting at the top of the cooler, that gives a unique look (can be turned off if you don't like it) and gives that extra touch for a "Pro Elite" product. After all this product is higher priced than both the Dark Rock Pro 4 and 5 models, so it has to deliver more features and performance.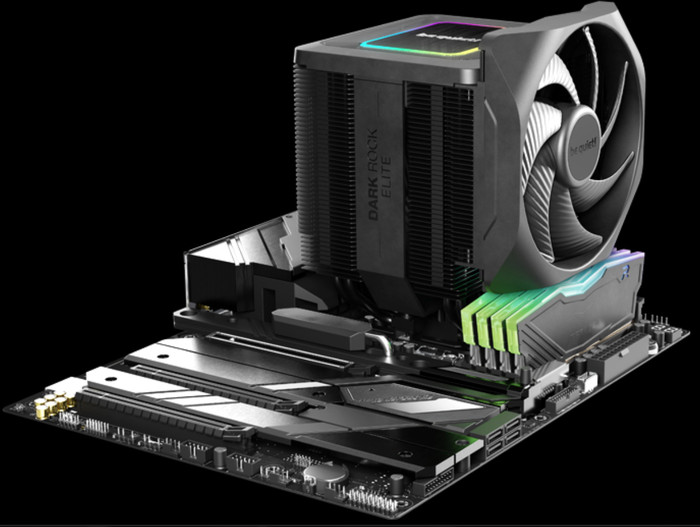 The product dimensions are big so you will need a medium-sized PC case to fit this bad boy. If you have a high memory height, there is a very small possibility that the raised 135mm front fan to hit the side panel, however, our Silent Base 802 case didn't have this problem. The mounting mechanism is the same as with the Dark Rock Pro 5 and this is a nice thing, since it's relatively easy to install and secure the product, despite its large dimensions. At the retail package, you will find a long be quiet! branded screwdriver for use with this CPU cooler. We did expect to find be quiet! DC2 or DC2 Pro thermal paste included, however, be quiet! includes a noname thermal paste, that will do the job, however be quiet! produces excellent thermal paste so you might consider buying one of them for the best possible performance.
The front 135mm fan is fixed and secured at the main CPU cooler body and the middle 135mm fan can be easily secured/removed since it snags at the top with magnets. The top of the CPU cooler also is secured via magnets so it's easy to add/remove the top cover and use the Q/P fan switch, mostly useful if you are doing an open test bend system. Normal users will not find this very convenient since you have to open the PC case to get this working...The finish of this product is top-notch with a black matte finish and we would like to see a white version of this product as well.
The performance was very good, as was expected, even with normal loads we found the Dark Rock Pro 5 to be somewhat "better" probably due to different fan curves. However when overclocking was performed Dark Rock Pro Elite got the lead by almost 2 Celsius compared with the Dark Rock Pro 5, so we can say that be quiet! claims about sustaining high performance were accurate. Switching from the Quiet to Performance mode does have some performance penalty, but not so high so we test and see if you are covered or not from the Quiet mode.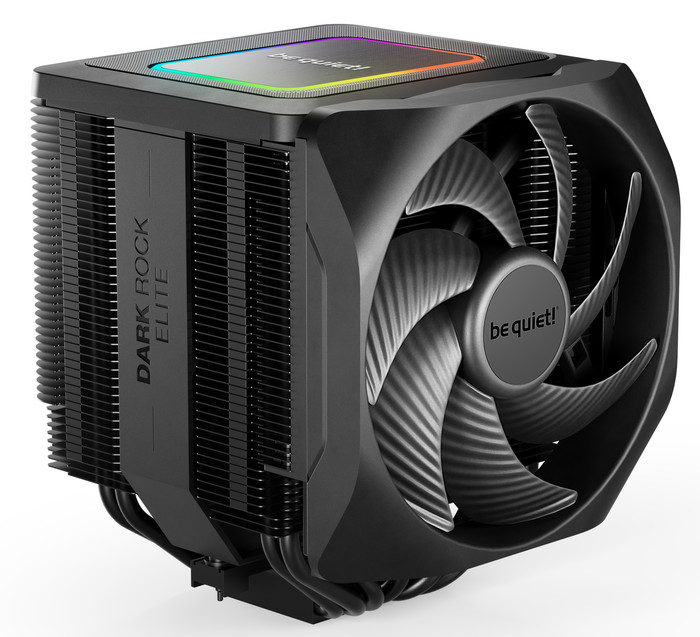 Overall, the Dark Rock Pro Elite is the highest and best air cooler that be quiet! has to offer and it rivals most other air coolers out there and most 360 AIO CPU coolers as well. The increased retail price, compared with the Dark Rock Pro 5 model, we believe is satisfactory from the added features and that ARGB love we all users have. The product comes with (3 3-year warranty) and will be available very shortly to the retail market at a recommended retail price of $114.90 / €114.90 / £109.99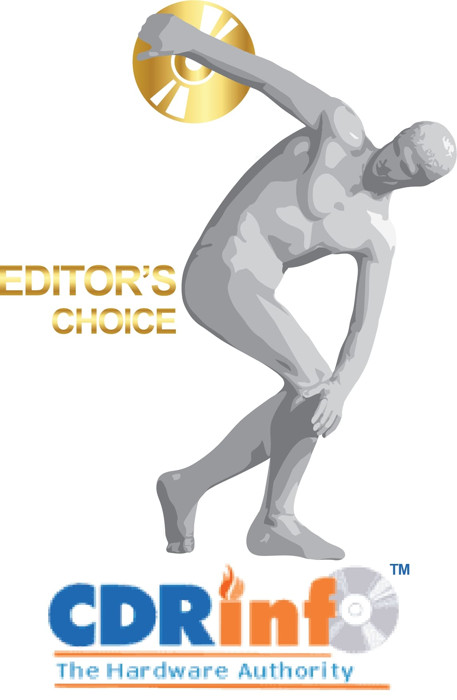 The Good:
+ Complete retail package, it also includes thermal paste
+ Big volume needs medium-full sized cases
+ Supports up to 20watt TDP processors
+ Stock package includes two 135mm fans
+ Retail package includes a long screwdriver for installation
+ Supports many Intel / AMD sockets
+ Highest air cooler performance we ever saw compared with other products
+ Good noise level with the included Q / P mode
+ Nickel-plated base supports liquid metal thermal paste
+ Easy installation process
+ 3 years of warranty
Neutral:
The inclusion of the Q/P fan mode switch is nice to have, however you need to open a PC case in order to use it, not very useful after all.
The bad
- There are no clips for adding a third 135mm fan.
- Included thermal paste it's noname branded, it should have at least the latest be quiet! DC2 / DC2 Pro