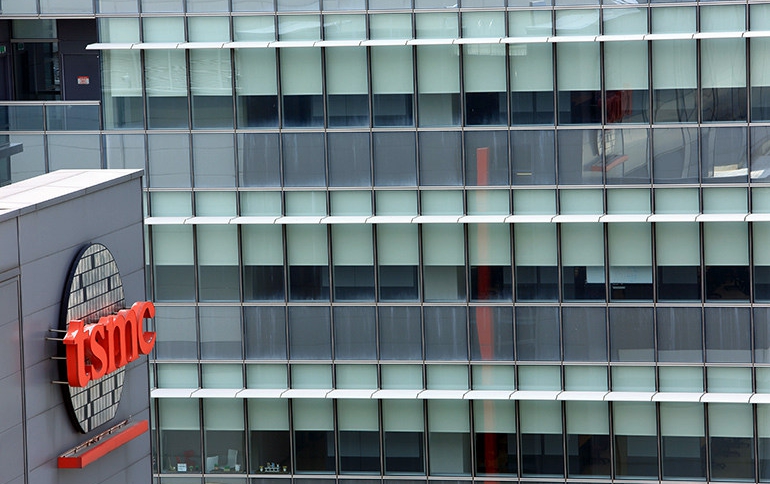 Demand for 5G Smartphones and 7nm Chips Boost TSMC's Fourth Quarter Results
Taiwan Semiconductor Manufacturing Co. projected quarterly revenue above estimations, as a result of the demand for 7nm chips and 5G smartphones.
The world's largest chip maker announced consolidated revenue of NT$317.24 billion, net income of NT$116.04 billion, and diluted earnings per share of NT$4.47 for the fourth quarter ended December 31, 2019.
Year-over-year, fourth quarter revenue increased 9.5% while net income and diluted EPS both increased 16.1%. Compared to third quarter 2019, fourth quarter results represented an 8.3% increase in revenue and a 14.8% increase in net income.
In US dollars, fourth quarter revenue was $10.39 billion, which increased 10.6% year-over-year and increased 10.6% from the previous quarter.
Gross margin for the quarter was 50.2%, operating margin was 39.2%, and net profit margin was 36.6%.
TSMC said that in the fourth quarter, shipments of 7-nanometer accounted for 35% of total wafer revenue and 10-nanometer process technology contributed 1% while 16-nanometer accounted for 20%. Advanced technologies, defined as 16-nanometer and more advanced technologies, accounted for 56% of total wafer revenue.
"Our fourth quarter business benefited from strong demand for high-end smartphones, initial 5G deployment and high performance computing related applications using TSMC's industry-leading 7-nanometer technology," said Wendell Huang, VP and Chief Financial Officer of TSMC. "Moving into first quarter 2020, despite mobile product seasonality, we anticipate our business to be supported by the continued ramp of 5G smartphones. Based on our current business outlook, management expects the overall performance for first quarter 2020 to be as follows":
Revenue is expected to be between US$10.2 billion and US$10.3 billion; based on the exchange rate assumption of 1 US dollar to 29.9 NT dollars,
Gross profit margin is expected to be between 48.5% and 50.5%;
Operating profit margin is expected to be between 37.5% and 39.5%.
TSMC's management further expects the 2020 capital budget to be between US$15 billion and US$16 billion.
The robust results demonstrate how the world's largest contract chipmaker is investing in technology to safeguard its market lead over Samsung Electronics and Intel. TSMC spent almost $15 billion on technology and capacity in 2019 and is prepared to shell out as much as $16 billion this year, anticipating the advent of fifth-generation smartphones.
Analysts warn about the potential damage to TSMC and the global supply chain if U.S. were to tighten existing restrictions on exports to Huawei -- the world's No. 2 maker of smartphones.
TSMC counts Apple and Huawei among its top customers. Positive comments from Micron Technologies Inc. and Samsung suggest the global semiconductor market is poised for a gradual recovery on the back of demand related to 5G, artificial intelligence and automotive applications.
InFO_PoP packaging on display at Nepcon Japan 2020
In related news, TSMC is showcasing its InFO_PoP packaging process at Nepcon Japan 2020, running January 15-17 in Tokyo.
The chip maker noted its InFO_PoP packaging process boasts a yield rate of over 99%. The company estimated that over 50% of future advanced manufacturing processes will be paired with advanced packaging processes.
TSMC also said that its 5nm process will be widely adopted to produce HPC chips for 5G and AI applications and InFOseries packaging processes will help foundry houses better grab the markets for GPU, FPGA, ASIC, server and networking chips solutions.
At the same event, Micron highlighted the importance of three major tech aspects - AI, system architecture and memory. It said it will continue to cooperate with vendors of SoCs and FPGA chips to better promote its memory solutions. Its latest memory product, GDDRD6 boasts a transmission speed three times faster than LPDDR4 and two times that of LPDDR5.