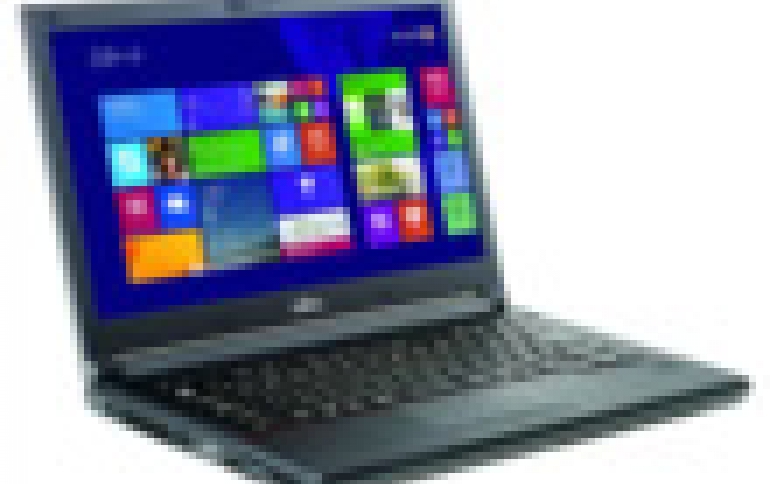 Fujitsu Launch New Enterprise Laptop PCs
Fujitsu is releasing worldwide two new models in its FUJITSU PC LIFEBOOK E Series of laptops worldwide. Both of the E554/J and the E544/J mainstream models are designed for enterprise users and come equipped with the latest Windows 8.1 Pro operating system.
They have a 15.6" LCD screen, and a 14.0" LCD screen, respectively. Apart from different screen sizes, these two laptops have a common design that enables shared use of not only internal components such as mainboard and BIOS, but also accessories that include port replicators, batteries, AC adapters, and multi-bay options where peripheral units can be interchanged depending upon intended use.
Furthermore, the same port replicator can be used with the high-end models in the E Series, namely the E754/H, the E744/H, and the E734/H, so that even when additional laptops are deployed, the existing port replicators can be used.
The models are equipped with the latest 4th-Generation Intel Core i5 Processor, they support the latest wireless LAN standard, IEEE 802.11ac. They are equipped with multi-bay slots that enable the simple interchange of peripheral units in line with applications, as well as other features such as the common positioning of each interface across all E Series models. Moreover, for the E554/J, a serial port is available as an option, enabling userrs to connect their existing peripheral devices.
The models can be also custom-equipped with encrypted hard disk drives or encrypted solid state drives, fingerprint sensors, smartcard slots, and security chips.
The PC LIFEBOOK E554/J and the LIFEBOOK E544/J are available now for JPY 244,100 (%2,394) and JPY 209,400 ($2,054), respectively.